Tahira Khan
Culture Day Celebrations in Punjab University (PU) were not only meant to showcase Pashtun's way of life and their traditions but also aiming to depict the significance of Nowruz season. Pashtun Educational Development Movement (PEDM) organized that whole event to produce soft image of Pashtuns and to have some recreational activity in PU.
I was one of the organizers and witnessed all the efforts of council which they put whole heartedly to make this a successful event. Traditional food, crockery, dresses, especially the bridal ones and many more things were put at display. Being an organized body, council divided concerned members into groups for better management of the show. One group visited Quetta while other went to Peshawar in order to collect traditional species. Few were given sponsorship and dealing with security and administration roles. We can imagine their enthusiasm from the fact that only the traditional stuff of Peshawar was having worth of Rs. 50,000; greatly depicting how they put everything at stake just for a single successful cultural event.
For attan (traditional dance) specific students were chosen who were considered to be specialized for the purpose. After peaceful walk the event started smoothly with the playing of National Anthem.
Everyone was so deeply engrossed in enjoying attan that an unfortunate incident took place. Islami Jamiat Talba (IJT) students allegedly gatecrashed the gathering and the whole scenario changed, simultaneously. Everyone seemed horrified and started running in senseless directions. Just then the organizing committee came forward, retaliated and controlled the mongers to some extent. Few students put swords to defend themselves. These swords were set at stalls just for exhibition purposes.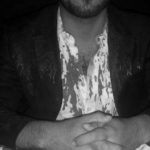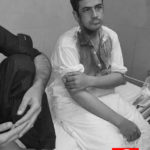 The story doesn't end there. Many IJT students managed to escape the organizers area and reached female students where they did humiliation as well. This can't be demonstrated here explicitly.
Police was there but may be for some enjoyment only, as they always do so. After approximately fifteen minutes shelling started and mob began dispersing here and there. No one was having any idea of the actual situation except of rushing for safe and protective place.
IJT goons are in action since day one no action is taken against them because their actions are either having religious clout or some moral obligations
This has not been happened for the first time. IJT goons have been doing it from the very first day and many are unable to react against them because their actions are either having religious clout or some moral obligations.
So, the question arises: why IJT has been doing this? Is Islamic Injunctions, religious intolerance, extreme provincialism or cultural conservatism responsible for all this? Absolutely, none of this.
The whole scenario run around few individuals, some specific interests and the notion of being superior-the only one whose authority must not be challenged at any cost. These objectives, then, sometimes become Jihad or sometimes Punjabi minded intolerance. The actual fact is always curtailed behind to make innocent a fool and to have better usage of their emotions.
Now, we came to know who did what and why but we don't know what will happen next. What PEDM students are thinking as their counter-initiative? Probably, another horrific picture is waiting our way. Of course, violence begets violence but not in the same way love does. In the former case, the reaction could be double or may be unimaginable. Besides, provincial government and university administration has also been found silent and incompetent in articulating perfect strategy to stop such incidents.
But, I found the contrary in today's meeting with VC, Dr. Zafar Moeen Nasar, of PU and PEDM team. The PEDM students, on request of administration, cancelled their peace walk which was scheduled to be held from sociology to IER department. They even promised for letting of the notion of revenge. This is what called as peace loving and compromising attitude. It's like feeding lions a grass. They humiliated us in several ways and we are still looking for some acceptable compromise to settle down the issues. What else is remaining? Probably, nothing as far as the conception of being civilized is considered.
Patience and righteousness is the need of the hour. Knee-jerk actions and emotional response will do more harm. Be composed
One thing more; I repeatedly have encountered few allegations from IJT side. First, Pashtun girls were having dance in the event which compelled them to act against PEDM. Second, Pashtun boys attacked IJT girls in their respective event which was going on in the philosophy department.
Let me clear these stupid statements in order to make sense of the actual situation.
If Pashtun girls were that much bold or liberal (in a sense of being westernized) who could perform dance in such occasions then why they denied showing up for media in order to share their firsthand accounts of the happenings? Why I, as a female co-ordinator of PEDM, refused to do so? Because we are still acting on our strict code of conduct- Pukhtunwali- and belong to some conservative backgrounds. And, this is neither baffling nor some nasty joke.
Now, the second argument comes our way.
It's just the case of common sense only. First, there comes a question; why they will do so? Yes, I know there is no answer. Then, there comes a second question; Putting everything at stake, are organizers that much capable to afford some unpleasant experience at the core hour of their event? Certainly, not. I must say, please avoid stupid objections. We are already done with entirely tired arguments.
I would like to conclude this write-up with the following words:
"Do we know how Khudai Khitmatghar philosophy got served its purpose? Do we know the incident of Kisa Khwani Bazar where British killed about two hundred people but still remained unable to drive Pashtuns emotionally? What was the core context of all that success which brought positive and peaceful image of Pashtuns in whole of the sub-continent? That was the philosophy of "Non-Violence Resentment" and "Strategic alliances" which Badshah Khan preached decades ago. No problem has been solved by violence up till now. Yes, what IJT did was shameful but what we have to do matters more. Patience and righteousness is the need of the hour. Knee-jerk actions and emotional response will do more harm. Be composed!"
Writer is a team member of Balochistan Voices and a Student of BS (Hons) Political Science in University of the Punjab, Lahore. She hails from Loralai District. Click here to read previous articles written by the author.
Disclaimer: 

Views expressed in this article are those of the author and Balochistan Voices not necessarily agrees with them.