Salal Ameen
State shall ensure inexpensive and expeditious justice – Article 37(2)
 'Justice delayed is justice denied.' – William Ewart Gladstone
The maxim fits today's Pakistan in almost all cases particularly to the snail's pace justice system. The country of ours reflects a typical example of this for here, very often if not always, a case filed by appellant passes to generations to come and, in end, his/her grandchildren will get the verdict; whether in favour or against, justly or unjustly.
Injustice sounds rather familiar and is linked to the incurable ills ailing the country. According to Human Rights Commission of Pakistan's report of 2016, published recently, three million cases were pending in 2016 in high or district courts respectively. Ironically, as per report, the slow pace justice system takes much hearing rounds which further take decades to dispense justice. With approval the 21st amendment, which enabled Military Courts to dispense justice, speedy justice raises many questions to the justice system of civilian courts.
Recently, two prisoners Ghulam Sarvar and Ghulam Qadir were acquitted of the charges they were held for, but court came to know both of them were already executed by prison authorities. Similarly, Mazhar Hussain, an accused who was convicted in a murder case by a session court in 2004, was acquitted two years before he had died of cardiac arrest. Surprisingly the judge had just come to know about his death while ordering his acquittal!
However, instead of enacting new laws in accordance with the current scenario of state, our judiciary is still following centuries-old laws enacted during British era.
Judicial system of Pakistan basically has three laws: Pakistan Penal Code 1860, the Code of Criminal Procedure 1898, and Code of Civil Procedure 1908, with some minor amendments carried out within.
Furthermore, we have insufficient judges to hear pending cases. Contemporary, there are around 18 Supreme Court judges to dispense justice to 200 million people. With this meagre number, however, four to five judges are engaged in hearing politically-ignited cases.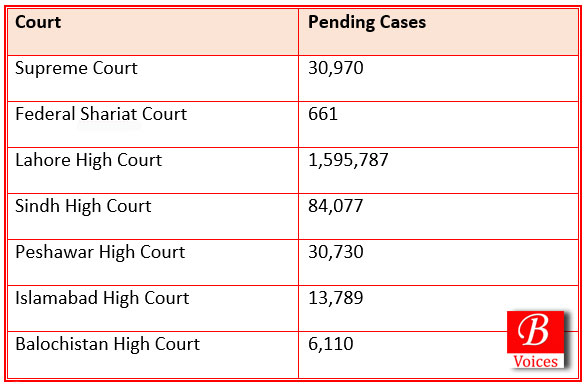 Moreover, when people fail to get justice from courts they prefer tribal Jirgas, sadars and other similar means to get their disputes resolved whit speedy arbitrary hearings paving the way for law of jungle to take place where inferior becomes prey to superior.
On other hand, lack of deliverance of civil courts caused Millity Courts to be kicked off which are widely criticized for their in camera executions. As per the HRCP report, 426 people were sentenced to death whereas 87 were executed in 2016.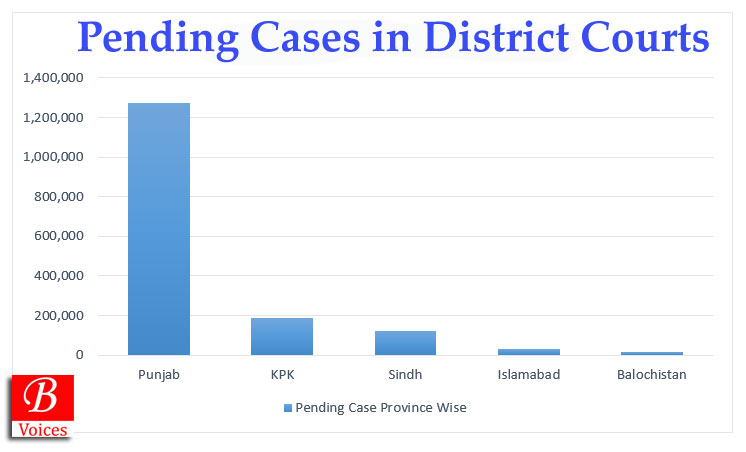 Furthermore, Corruption Perception Index CPI has stated in its report," Denmark, Finland and Sweden are the least corrupt countries and they occupy this enviable position because they have judicial system that is speedy as well delivery-oriented."
In order to achieve economic stability and stability on social, political and diplomatic front, justice-orientation has to become the foremost priority of our judicial system. Similarly, judicial reforms are needed to be brought in to root out kerfuffle from society. Martin Luther King once prudently said, "Injustice anywhere is a threat to justice everywhere." After all it is widely believed that the true administration of justice is the firmest pillar of good government.
Disclaimer: 

Views expressed in this article are those of the author and Balochistan Voices not necessarily agrees with them.