Adnan Aamir | Yahya Reki
Earlier in the morning on 7th June, Civil Defence control room received a call from Assistant Commissioner (AC) of Dasht. The call was about discovery of an unidentified material in the middle of road in Kabo area of District Mastung. AC Dasht suspected that the unidentified material can be an explosive device and thus he made the call to Civil Defence team for help.
Bomb Disposal unit of Civil Defence Directorate under the command of Commander Saifullah* left for Kabo immediately. After two hours, Commander Saifullah and his team had confirmed that the material discovered by AC Dasht was an Anti-Tank Mine. After a hard work of two hours and putting their lives at risk the Bomb disposal squad team diffused the mine and handed it over to the law enforcement agencies. Bomb Disposal Squad has to deal with such situations on routine basis due to the volatile situation of the Balochistan Province.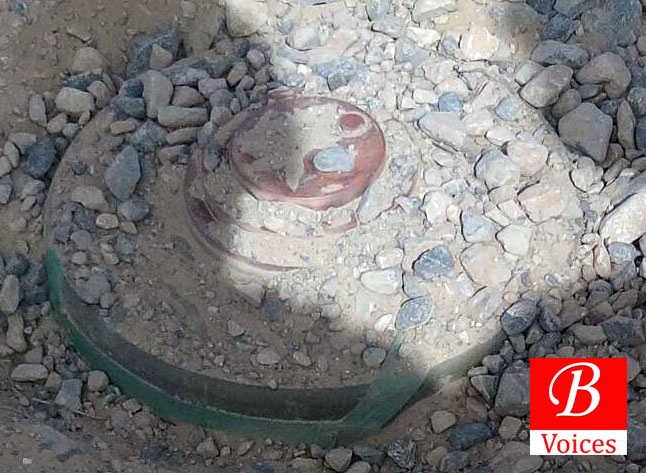 Civil Defence Directorate
Bomb Disposal unit in Balochistan falls under the ambit of Civil Defence directorate. This directorate finds its legal basis from the Civil Defence Act of 1952. This directorate is entrusted with the functions of Civil Defence training to the citizens, Search and Rescue, Emergency Response and Mitigation, Establishment of Combined Control and Report Center (CCRC) and Bomb Disposal. There are 295 employees in total of this directorate and out of which 151 have to perform technical duties.
In an afternoon in Ramzan, this scribe reached the Civil Defence Directorate which is located in an old building in center of city. The crowded roads leading to the directorate are often choked by traffic jams especially during school opening and closing hours.
"When this building was established few decades ago then the location was ideal but now it's a huge inconvenience for us especially in cases of emergencies," a low ranking official of Civil Defence told Balochistan Voices while requested not to be named.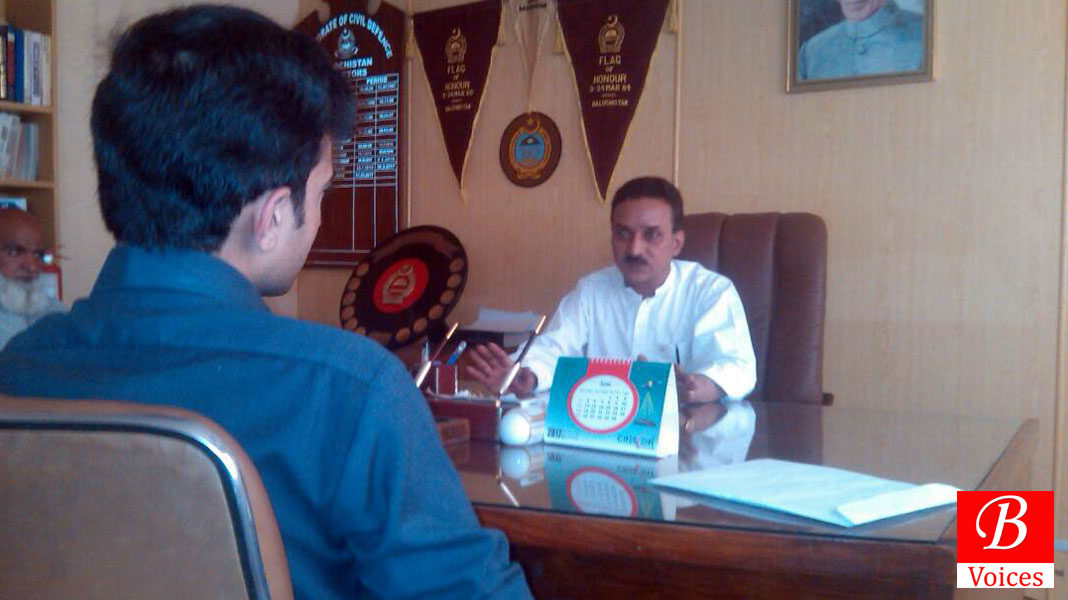 Aslam Tareen, Director of Civil Defence, is known as an active officer who led Provincial Disaster Management Authority (PDMA) during heavy snowfall emergency in January this year. He assumed the charge of Director of Civil Defence just 3 months ago. Sitting in his office in the Directorate, He told Balochistan Voices that Civil Defence is facing resources deficiency and due to that all of its functions are affected including Bomb Disposal Unit. "Civil Defence administratively falls under Home Secretary who is already burdened with Police, Prisons and Levies. Therefore Civil Defence never gets administrative attention, He laments.
Bomb Disposal Squad
Bomb Disposal Squad has 72 employees which include 30 commanders and 42 technicians. Surprisingly these employees have to cover entire province which stretches over 44% of land mass of the country.
Teams of Bomb Disposal Squad have to reach on site before the arrival of the VIPs be it Quetta or Gwadar. They also have to sweep the routes and give clearance before VIPs can use those routes during their movement.
Every Morning Ghafoor* has to reach premises of Balochistan High Court (BHC) well before 8 AM. He along with his technicians are always in race against time as they have to clear entire building of BHC till 8 Am every day. Ghafoor and his staff sweep court rooms one by one for any possible explosive devices despite the fact that the gates of court are heavily guarded. Once Ghafoor has swept the entire building then he gives clearance and communicates this to security officers of BHC. After that the judge enter the BHC building and daily hustle and bustle resumes in the top court of the province.
Just like Ghafoor, posted in BHC on permanent basis, his other fellows perform similar duties in Civil Secretariat, District Jail, Quetta International Airport and also in Sandeman Provincial Hospital after the deadly bombing of 8th August last year.
Since 2005, when the current spell of insurgency begin in Balochistan, Bomb Disposal Squad has dealt with 662 units of different types of explosive devices. This squad has recovered and disposed of 1,341 KG of explosive materials as well. In 2013, this squad also managed to dispose of a Suicide jacket.

Bomb Disposal Demonstration
Sajjad* quickly puts on the heavy bomb disposal suit to dispose the bomb likes it's a real life situation but it's only a drill. The suit weighs around 50 KG without the helmet which is another 10 KG in weight. "This suit is too heavy and our commanders can put it on only with the assistance of another person trained for the purpose," explained Mr. Rafu Jan, Deputy Director (Technical) and Head of Bomb Disposal, to Balochistan Voices while leading the drill.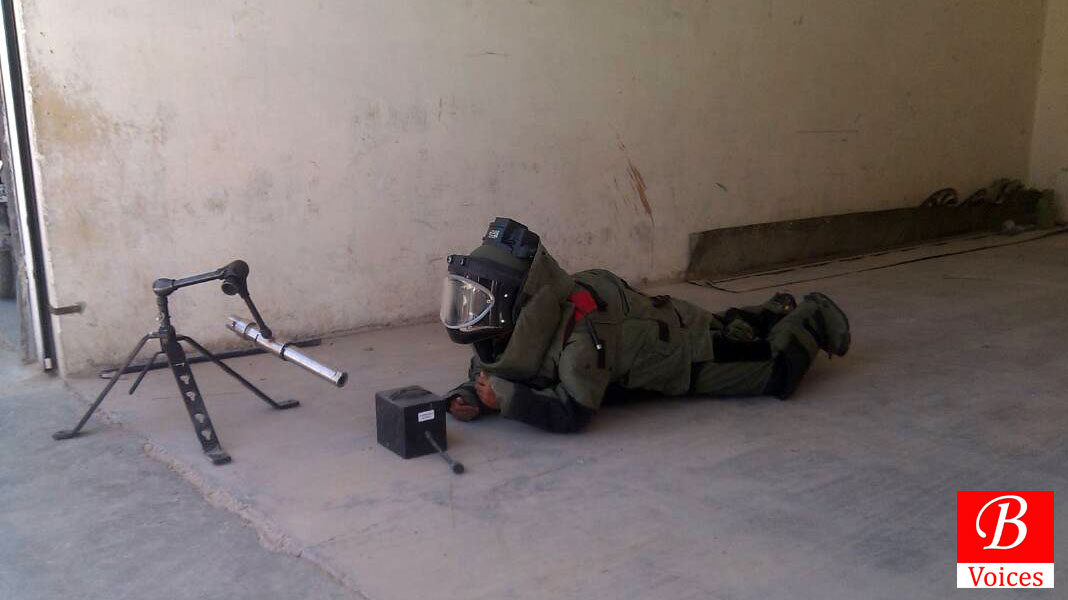 Sajjad slowly moved towards the spot where the presence of a bomb, imaginary in this case, was confirmed. He went from the backside and lied face down and crawled towards the bomb. A water gun had already been moved near the bomb with the help of Bomb Disposing Robot. After playing with the bomb for few minutes he signaled his team members that mission accomplished.
"It's much more complicated and dangerous in the real life when our commanders put their lives on line to diffuse bombs," explains Mr. Rafu Jan.
Role of Special Branch
Apart from Civil Defence, Special Branch of Police also performs bomb disposal duties. Bomb Disposal unit of Special Branch was established in 2005 with the help of Civil Defence. "I have personally trained dozens of personnel in special branch to dispose bombs but the issue is they get transferred out of special branch," says Mr. Rafu Jan to Balochistan Voices. Now, there are only a dozen personnel in Bomb Disposal unit of Special Branch.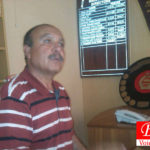 Commander Abdul Razzaq of special Branch lost his life while diffusing a bomb on Sariab Rad area of Quetta in February this year. Commander Abdul Razzaq was also a student of Rafu Jan who remembers him profoundly. "Now there is a vacuum in special branch after the martyrdom of Commander Abdul Razzaq," adds Mr. Jan.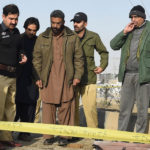 The only thing which provides Special Branch an edge over Civil Defence is that former has signal jamming equipment used in bomb disposing which the latter lacks.
Resources Constraints
BDS of Civil Defence only has 1 well-equipped Bomb disposal vehicle which it uses all across the province from Quetta to Gwadar. In addition to that there are five smaller Bomb Disposal vehicles donated by Government of USA. Two of such vehicles are stationed in Divisional Headquarters of Kalat and Makran and are in personal use of government officers, claims Mr. Tareen.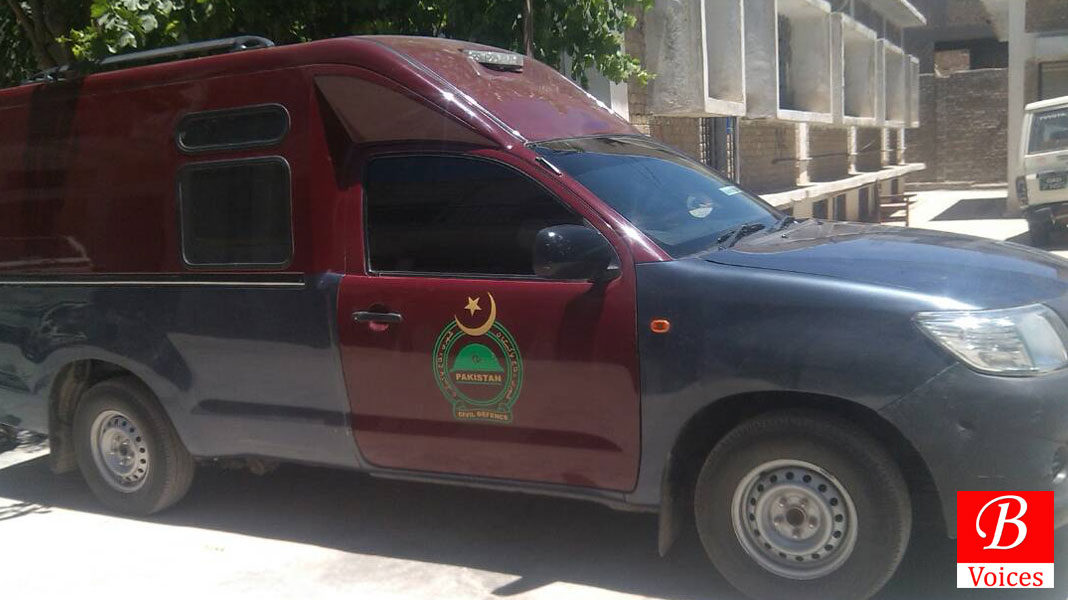 "We have requested the authorities several times in these two divisional headquarters to hand over us back the control of our vehicles but all in vain," He added. Tareen explained that Civil Defence Staff in districts are under command of Deputy Commissioners and that's why this directorate has lost control of its vehicles.
Civil Defence at the moment is getting a budget of Rs. 5.74 million on annual basis whereas it needs funds of at least Rs. 15 Million to work at full capacity.
Staff at Civil Defence provided Balochistan Voices with the list of Demand for Disposal and Rescue Services Equipment for Bombs. As per this document Bomb Disposal Squad needs funds of Rs. 409 Million to purchase different equipment in different categories. These include 8 Bomb Disposal Suit sets, 7 Bomb Locators, 15 Mine detectors and one fully equipped Bomb Disposal Vehicle.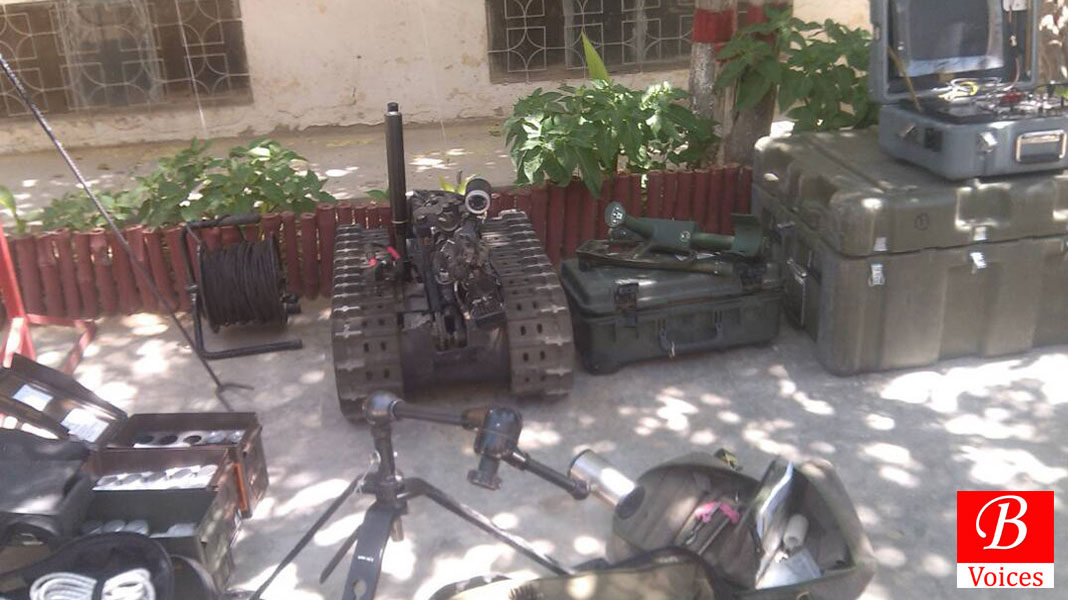 The shortage of funds has created a lot of problems for the staff of Bomb Disposal Squad. Bomb Disposal squad members are paid risk allowance due to hazardous nature of their job in 3 other provinces of Pakistan but not in Balochistan. There is also no substantial compensation paid to the families of Bomb Disposal Staff who lay down their lives in line of duty.
Jalil Ahmed Mengal, a clerical staff member in Civil Defence told Balochistan Voices "Our staff performs one of the most difficult jobs in the province without even having the basic protection physically and financially."
What needs to be done?
Mr. Rafu Jan told Balochistan Voices that in addition to increasing the financial resources of Bomb Disposal Squad its staff needs specialized Training. "Our staff badly needs state of the art training in diffusing bombs which can only be imparted abroad," He said.
Mr. Tareen agrees with the resources constraints of Civil Defence. He believes that all employees of Civil Defence and especially the bomb Disposal squad staff should be paid additional honorarium to boost their morale. "I am doing my best to get additional funds for this directorate [Civil Defence] but it's unfortunate that this directorate has never been given the needed importance," He lamented.
Will Mr. Tareen be successful in getting more funds for the Bomb Disposal Squad or employees like Sajjad will continue to diffuse bombs in hazardous conditions? Only time will tell.
Note:  Names of the staff members performing field duties (asterisks after their names) have been changed due to security concerns.
---
Have something to add this story or want to give your feedback, please use the comment section below!