Yahya Reki
Quetta: A group of journalists staged a protest outside Quetta Press Club on Wednesday against the murder of Bakhshish Elahi, who was Bureau Chief of AVT Khyber News in Haripur.
Protestors chanted slogans against Khyber Pakhtunkhwa (KP) Government for not arresting murderers of Bakhshish Elhai.
Bakhshish Elahi was gunned down by unidentified motorcyclists near Lora Chowk in Haripur couple of days back.
Sana Darrani, Social Activist, said that killing a journalist is an unsuccessful act to stop true voices. "We are going towards terror which is not good for our future. We have to speak for right and truth," she lamented.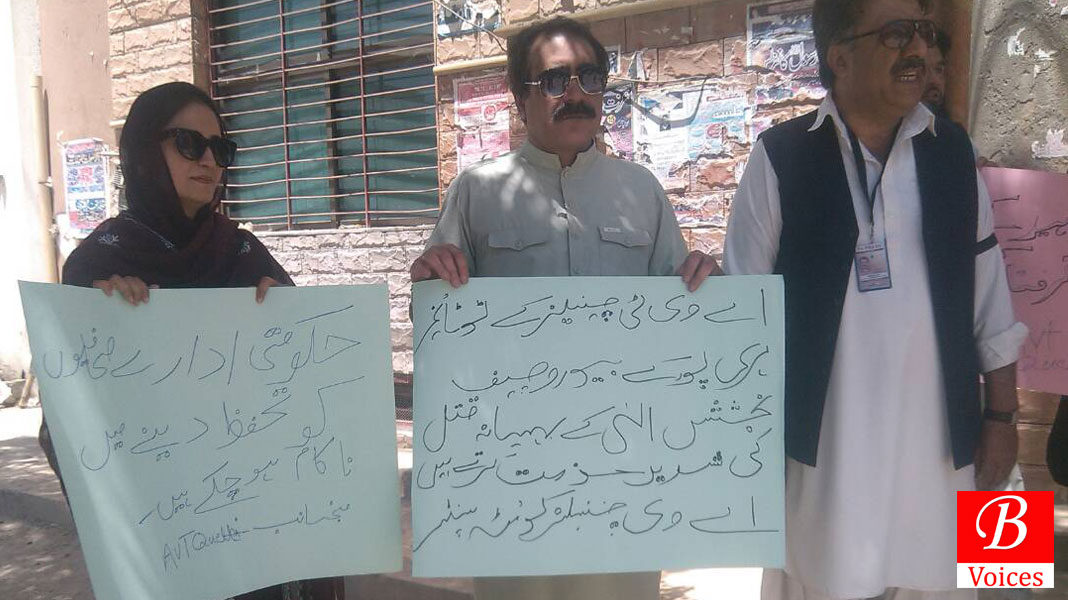 "Khyber Pakhtunkhwa government has failed to protect journalists" said Mabat Kaka Spokesman Awami National Party (ANP) while addressing protestors.
Others who addressed the protestors include Jabir Shah Bureau Chief AVT News Quetta and Aman Ullah Nasir Station Manager AVT Quetta.