Yahya Reki
Railway track, from Quetta to Zahedan, was established from 1916 to 1919 to enable international trade. To improve railway services, government has established 14 railway stations from Quetta to Zahedan. This track [from Quetta to Zahedan] stretches over a 732 Kilometres long area, with 100 Kilometres lying in Iran. It is counted one of the finest railway services because it passes through a deserted way making it an inimitable part of Pakistan Railways.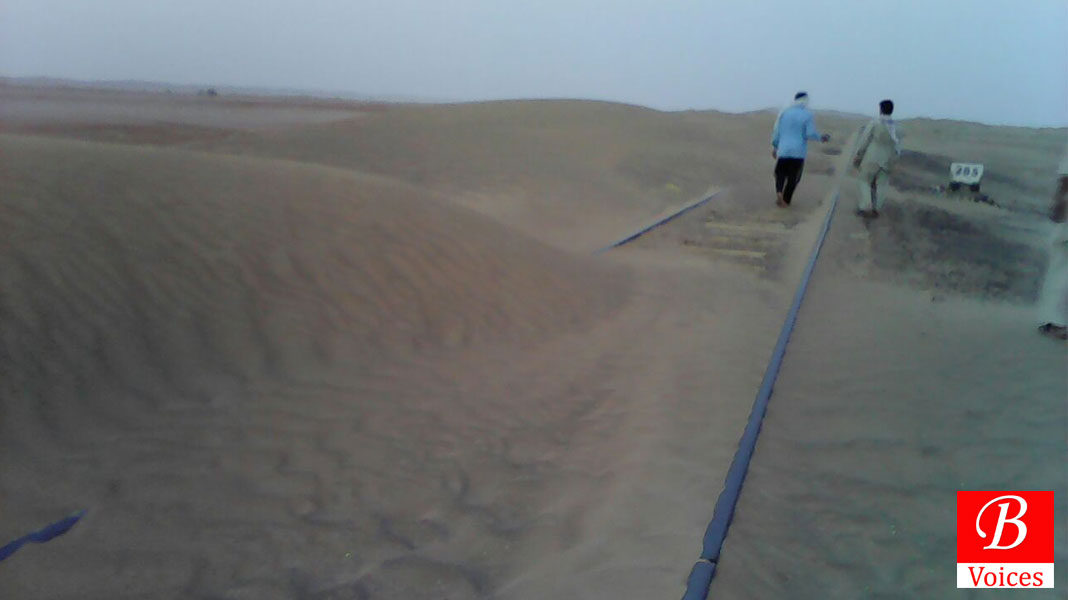 Balochistan railway is one of the important sectors which has a prominent role in bolstering economy of the country. Despite its economic importance, it is prey to malfunctioning from decades. Most of railway stations mirror as existing in a stone age. There is lack of basic facilities for passengers. No development or maintenance funds have been spent for renovation of railway stations. All the furnishing in demolished railway stations is dilapidated and left unprotected. Faulty railway tracks cause fear of casualties and pose a serious threat to the lives of passengers during travel.
Quetta-Zahedan Railway section connects Pakistan with international railways. It is completely ignored currently. The train, travelling from Quetta to Zahedan, is said to be a goods train, which takes eatables like rice and other commodities from Quetta and takes back Cement and Bitumen from Zahedan. The benefiters from this service are local merchants. This train leaves 4 to 6 times in a month. Due to lack of facilities and maintenance, the railway service faces a lot of hurdles. Railway track has been dumped in sandy areas, 53 kilometres from Ahmed Wall station along with 12 kilometres from Dalbandin. Track crosses 72 kilometres from deserted areas, which often remain blocked for railway services.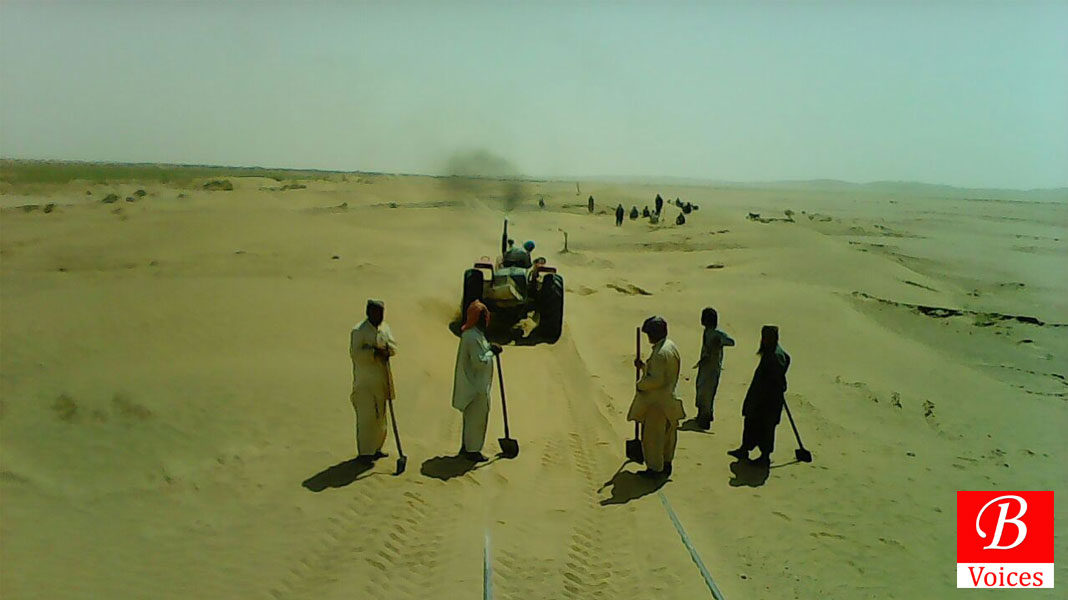 There are only two dispensaries for railway employees, one at Dalbandin and second at Ahmed Wall, however with a lack of medical services. Employees face a lot of problems during work. Hut-like cottages have been demolished due to no construction work. Labours are compelled to rest under the open sky after a tiresome work load.  Drinking water is unavailable. The underground-water tanks are also in a precarious condition.
Railway officials told Balochistan Voices that after 1998 and 2000, people left travelling by train on this section due to outdated tracks. Track speed had decreased from 100-120 to 30-50 km/hour. "More than 3 days have been spent to remove sandy areas to clear the tracks. There are no railways owned bulldozers available in railway department to remove sand. We are compelled to use private services which need a big amount and after 2 or 3 days tracks are dumped again in sand," Railway employees lamented. Railway employees also demanded that CM Balochistan and Federal Minister for railways, Khawaja Sad Rafique, should take action and ensure the availability of facilities in order to ease the long-standing woes which have hit the Balochistan Railway for a long.