Tahira Khan
Analysis of the legislation carried out by the incumbent assembly of Balochistan proves that administration and security are the two most focused subjects. Out of 56 acts by Balochistan assembly since June 2013, 60% of the acts passed relate to administration and security. This implies that sorting out the government administration and improving security remain top priority of government in terms of making new laws.
Balochistan assembly vests its powers from the Article 106 of the constitution of Pakistan. Comprising of 65 members, Balochistan assembly is entrusted with making laws on provincial subjects. This assembly can pass a bill with simple majority whereas an ordinance of Governor can be approved or disapproved by the assembly. Although the assembly elects the chief executive and ministers of the province as well the foremost function of assembly lies in the legislation area. After abolition of concurrent list under 18th amendment the scope of legislation of Balochistan assembly has widened up.
Analysis of Legislation
The current assembly of Balochistan, elected on May 11 2013 is unicameral in nature. During its 4 year and 3 months tenure this assembly has passed 56 acts. This means that on average this assembly has passed 1 bill a month since taking oath. It implies that the performance of the Balochistan assembly in terms of frequency of legislation has been satisfactory.
In order to further analyze the nature of the legislations carried out by this assembly we can classify the legislations in five categories: Administration, Security, Social, Economics and Devolution.
Out of total of 56 acts, 27 were administration related ones. Acts passed in Economics and Social category were 16 and 8 in number respectively. Whereas 6 acts were related to security related issues. It must be noted that devolution areas saw no act in formulation and this area was fully ignored.
The percentage of the legislation carried out in each category is as follows: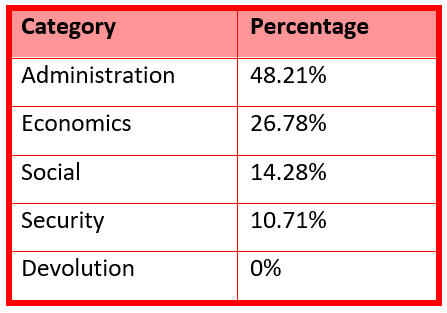 Suleiman Shah, a resident of Killa Saifullah who studies Political Science in Punjab University told Balochistan Voices "Assembly has focused on security and administration but it has ignored key issues such as water shortage, energy, unemployment and poverty."
Mr. Shah who is a keen observer of legislative practices believes that most of the bills passed by Balochistan assembly are without any serious debate and rationale. He adds that there is no concept of research among the members of Balochistan Assembly which makes them incapable of carrying out quality legislation.
Moreover, some of the acts passed by the assembly have become subject to controversies. One such example is Private Educational Institute Registration and Regulation Authority Act which is commonly known as Private Education Regulation Act. In the year 2015 a national campaign was carried out to regulate private schools across the country. Likewise, same thing happened in Balochistan and Private Education Regulation Act was passed in Haste.
Under this act, Balochistan Education Foundation (BEF), a semi-government funded NGO was given the status of regulatory authority for private schools. This drew criticism from the Private Schools Association Alliance which carried out series of protest demonstrations against this act. As a result government agreed to amend the bill and also presented a new draft in the assembly but that remains stuck in assembly without any progress on it.
Conversely, some of the legislations carried out by the assembly earned praise from the civil society and one such is Anti-Harassment Act 2015. Technically called Protection against harassment of Women at Workplace Act 2015 this Act is widely recognized by both media and civil society as an attempt to protect working women at workplaces. This act was formulated and passed by current Speaker Raheela Hameed Khan and Dr. Shamma Ishaq with the help of Justice (R) Kohli.
Sana Durrani is member of National Commission on the Status of Women from Balochistan. She appreciates the Anti-Harassment Act but is of the opinion that a bill is effective only if its execution goes in a proper legal way. "In case of this [Anti-Harassment] bill, application is not yet materialized in Balochistan which is, indeed, the sad reality," She told Balochistan Voices.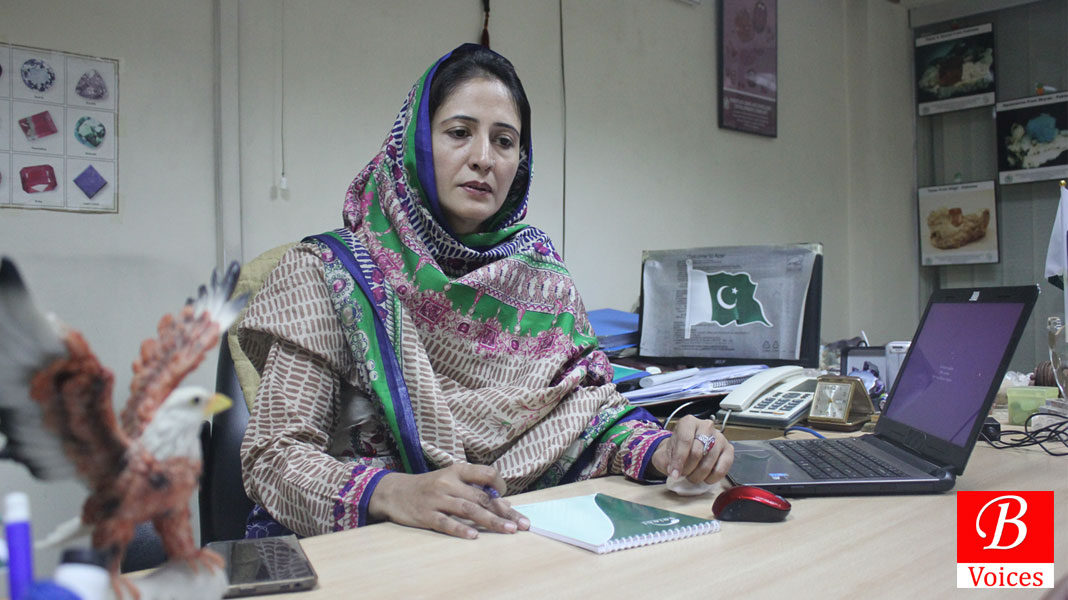 Listing down the problems in implementation of Anti-Harassment Act, Durrani added "This act requires hiring of Ombudsman who has to be 19 or 20 grade officer and so far no effort has been made to even establish an office for Ombudsman."
"Apart from that, a committee, comprising of five or three members, is required to be established in each and every institution of the province which will deal with the harassment cases. However no such committees have been formulated yet," She lamented.
"We all know that Balochistan is a tribal province where male are enjoying dominant position as compared to other provinces and that along with illiteracy and social fabric are also paving hurdles in effective usage of this bill," told Miss Durrani who has also served as former President of Balochistan's Woman Chamber Association.
Moreover, assemblies are perceived to be working in accordance with the desires and hopes of those who elect them. However, in some cases the inspiration for legislation comes from NGOs, Lobbying groups and even tribal interests.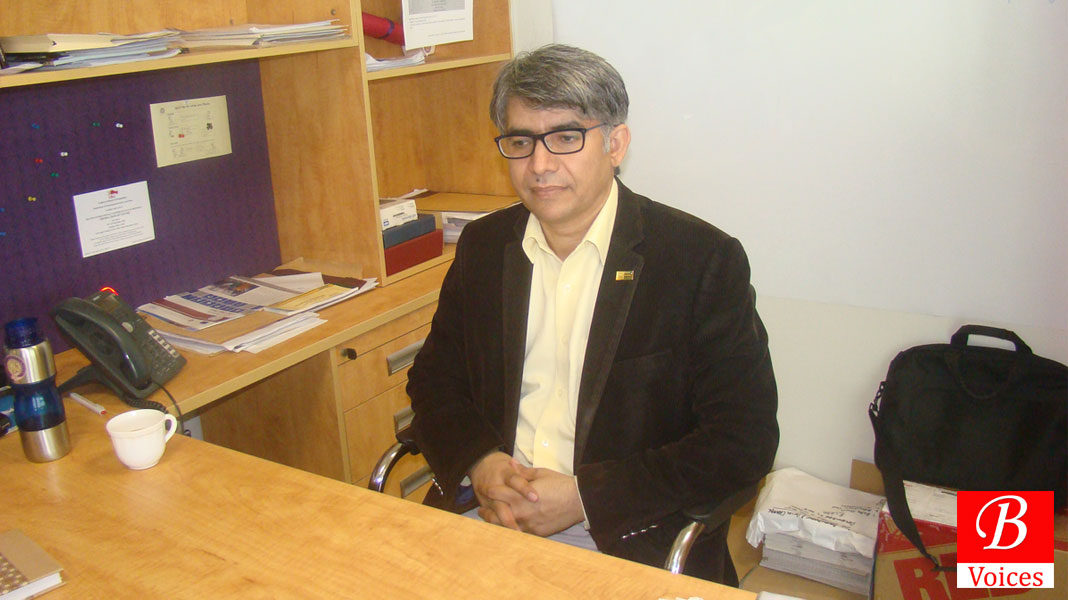 Hafeez Jamali, Assistant Professor in Habib University Karachi, agrees with this notion and adds that vested interests of the assembly members cause them to support bills which might not be popular among masses.
He told Balochistan Voices that assembly members don't take interest in legislation of bills which have not benefit for them and hence few bills are converted into laws.
"There is lack of awareness and capacity issues with legislators and Interest groups like NGOs and exploit this gap to exert their influence over the legislation process sometimes partially or sometimes in a holistic way," added Mr. Jamali.
An official of Law and Parliamentary Affairs department, who was not authorized to talk to media, told Balochistan Voices on condition of anonymity that flaws in some legislations and delays are not intentional. "It's quite frequent that a sudden major event, for example attack on lawyers in civil hospital, takes place in Balochistan and all attention of assembly diverts towards that and routine legislative agenda is delayed," explained the official. The official continued that this assembly has passed 56 Acts and highlighting flaws in a few of them is not a fair assessment.
In conclusion it can be said that due to prevailing security situation and the administration gaps the focus of legislation of Balochistan Assembly has been on these two areas. However many substantial areas have been ignored in the legislation process which include health, education, comprehensive institutional reforms and protection of the most marginalized groups of society.
Author is a team member of Balochistan Voices and a Student of BS (Hons) Political Science in University of the Punjab, Lahore. She hails from Loralai District. Click here to read previous articles written by the author.