Tahira Khan
Afghanistan is, most frequently, quoted as 'the graveyard of empires' which is much close to the actual reality and ongoing contentious politics, both local and international. Though she shares border with many countries but the most controversial one seems to be the Durand Line. Historically speaking, Kabul never recognized the legality of border shared with Pakistan contrary to both the international standards and legal documents. In addition, the physical interference of major local and international stakeholders has added permanency to the conflict, invasion and contestations of this sub-continental region.
No matter how complicated it may be, the notion of modern statehood i.e., territory, government, border and sovereignty has been debated rigorously in the context of Pak-Afghan region along with other concepts of militancy, proxy wars, strategic depth etc.
The significant power show from both sides has, indeed, widely recognized implications on the general masses in accordance with socio-political and economic spheres. Security and humanitarian crisis is largely used both for illicit gains and to make intervention legalized in the eyes of this globalized world.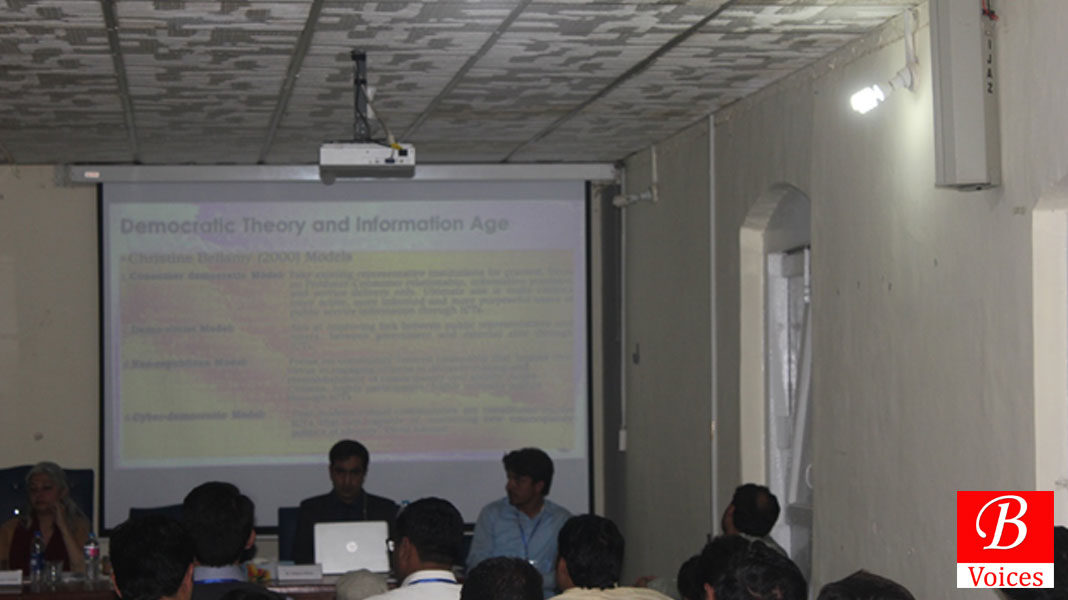 Generally, expectations from the government of both sides have proved to be short lived and now the responsibility lies on the shoulders of civil society which can show resistance, at least, to some extent. The prominent subject of this area includes Pukhtunwali and Jirga which has conducted and organized the border areas of both countries for centuries. This deep-rooted civilizational and social set-up is playing the major role of governance which the intended authorities has failed to do so.
Yes, the ontology of this deliberated theme is in dire need of research academics and for this purpose the department of Political Science, University of Peshawar and Hanns Seidel Foundation, Islamabad initiated the series of International Conferences. The sixth one was conducted in Bara Gali from August 20-22, 2017.
The holistic overview of the explored discourse of conference revolved around comprehensive understanding of affected local masses, complexity of Durand line, trade prospects of both the nations, state building in accordance with the global demands, role of major international stakeholders, socio-cultural and political transformation, neo-liberal impact on local economies, religio-political movements, relationship of societal resistance and militant narrative, war, humanitarian crisis, CPEC (China Pakistan Economic Corridor), youth radicalization, globalization, refugee crisis, concerns regarding trans-national mobility, ethno-nationalism, reforms in Fata, theoretical prospects of border spaces, politics of aesthetics, governance issues, electoral/political trends, identities  etc.
The series of these conferences begun at 2011. These conferences are generally divided into five panels which was planned to be followed by an excursion to Ayubia.
The very first panel was titled as 'Borderland Engagement, History and Borderland Management' which was chaired by Dr. Sanaa Alimia, Research Fellow, Zentrum Moderner Orient, Berlin. The other notable alumni consisted of Dr. Jan Peter Hartung, Dr. Amanullah, Air Commodore(R) Khalid Iqbal and Brig. (R) Riaz Ahmed.
The second panel was focused on Refugees, Governance and Borderland which was chaired by Safoora Arbab, Department of Comparative Literature, University of California, Los Angeles. The scholars who participated in this session includes Dr. Sanaa Alimia, Waseem Iftikhar, Muhammad Salman Khan, Muhammad Manzoor Elahi and Dr. Muhammad Ayub Jan.
Third Panel was the most interesting one as it all about Religion, Ideology, Madaris and Socialization. This part of the conference was headed by Jan Peter Hartung and other scholars consisting of Naqib Hamid, Muhammad Suleiman Shahid, Wajid Mehmood Khattak, Raza Naeem, Muhammad Ayaz. Wajid Mehmood Khattak's, Ph.D., Research Scholar, Department of Political Science, University of Peshawar, paper was titled as 'Student's Organizations and Group Socialization: An Analysis of Islami Jamiat Talba In Khyber Pakhtunkhwa.' The paper was based on well-constructed argumentation which demonstrated how IJT has inculcated and framed their own sub-culture and political/social norms with respect to Group Socialization Theory.
This panel was followed by short documentary on Child militancy and the most awaited event i.e., The Culture Night.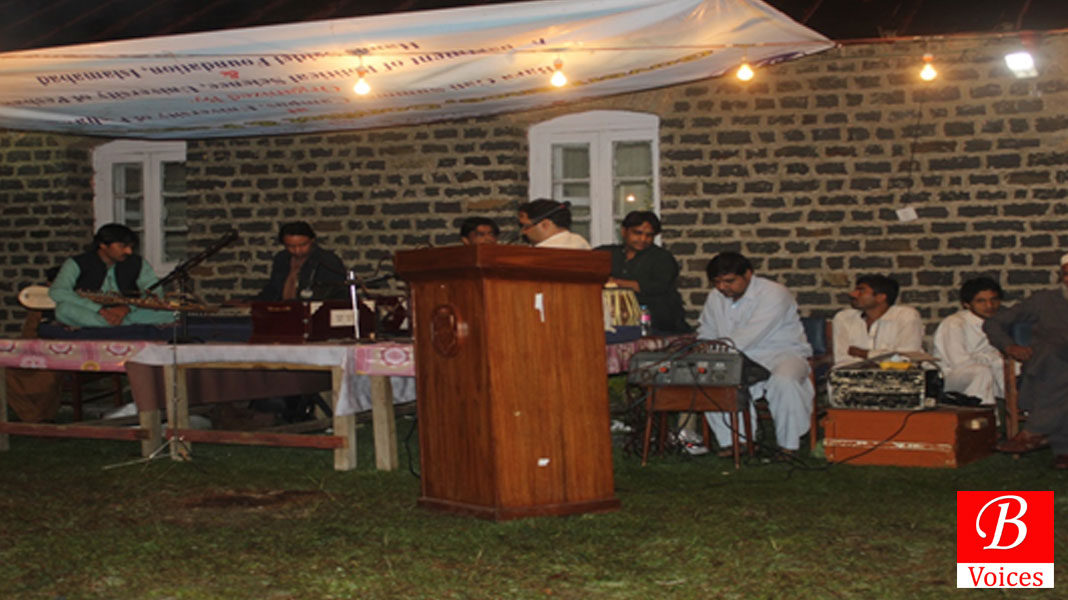 Panel four called as Gender, Genre and Conflict, headed by Dr. Husnul Amin, investigated complexities of gender related issues like that of Tappa, different stereotypes, linguistic affects etc. This segment was composed of the following thinkers i.e., Professor Dr. Anoosh W. Khan, Dr. Inayat Ullah Khattak, Samina Batool, Hafsa Ali, Safoora Arbab and M. Ali Dinakhel.
Panel five, the last but not the least, was termed as 'Political Economy at the Borderland'. Being leaded by Prof. Dr. Adur Rauf, the discourse engagement led the following scholars to ponder upon the topics i.e., Dr. Husnul Amin, Dr. Manzoor Ahmed Naazer, Muhammad Saleem, Rizwan Ali and Khan Zeb Burki.
The holistic compilation of this mega event came in the part of Conference Secretary, Dr. Noreen Naseer and Dr. Muhammad Ayub Jan which illustrated not only the achievement and success of this intellectual dialogue but also paid gratitude to all those who participated or contributed as an organizer.
The need of the hour suggests that the paradigm of thinking defiant exists when it comes to the matter of Pak-Afghan relationship. Keeping in view of this lacuna, Peshawar University in collaboration with HSF did their best to throw light on both the theoretical and practical aspects of borderline and modern concept of statehood, which must not only be appreciated but spread as well.
Writer is a team member of Balochistan Voices and a Student of BS (Hons) Political Science in University of the Punjab, Lahore. She hails from Loralai District. Click here to read previous articles written by the author.
Disclaimer: 

Views expressed in this article are those of the author and Balochistan Voices not necessarily agrees with them.