Yahya Reki
Quetta: A deadly highway accident near "Dasht Tera Mile" on National highway yesterday resulted in killing 15 passengers and injuring 29. A Wagon and Mazda Bus collided and both vehicles were fully damaged in the accident.
Dasht is situated on distance of 20 Kilometers on south from Quetta city.
"Deadly accidents on High ways of Balochistan have become a routine matter since long time," told Mr. Khalil Ahmed Baloch a local Transporter, while talking to Balochistan Voices. He added that lack of emergency medical treatment services on highways add to the fatalities which is unfortunate.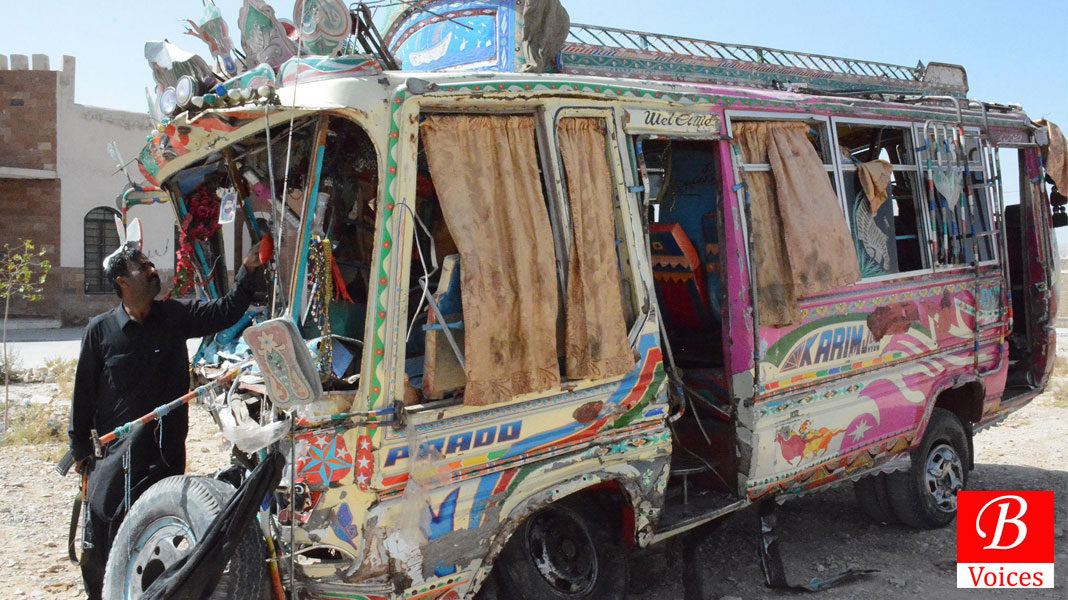 "There is no check and balance of vehicles on public transport in Balochistan, which cause such casualties," lamented group of youngster while talking to Balochistan Voices. They demanded that Motor way Police patrolling should be started on national highways to control such incidents in future.