Yahya Reki
Quetta: Mayor of Metropolitan Corporation Quetta, Dr. Kaleemullah, has been disqualified by Election Commission of Pakistan (ECP) under article 140-A.
According to the details, Mayor Quetta contested elections on a seat of farmers but He is a doctor and should have contested on a technocrat seat.
ECP took this decision on the petition submitted by the opposition in Metropolitan Corporation of Quetta.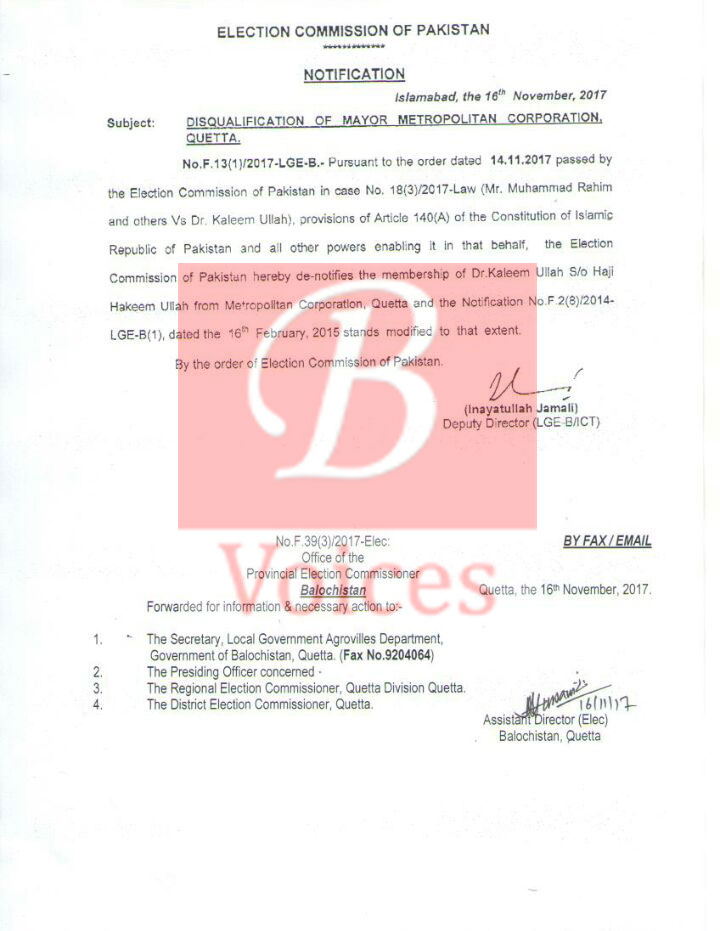 Today it was reported that Islamabad High Court had issued a stay order against the decision of ECP and allowed Dr. Kaleemullah to work as Mayor till the next case hearing in December.
Balochistan Voices could not independently verify this development.