Adnan Aamir
Quetta: According to a report published by Germanwatch, Pakistan is at 7th number in list of countries most affected by Climate Change.
Honduras is the most affected country by climate change followed by Myanmar and Haiti.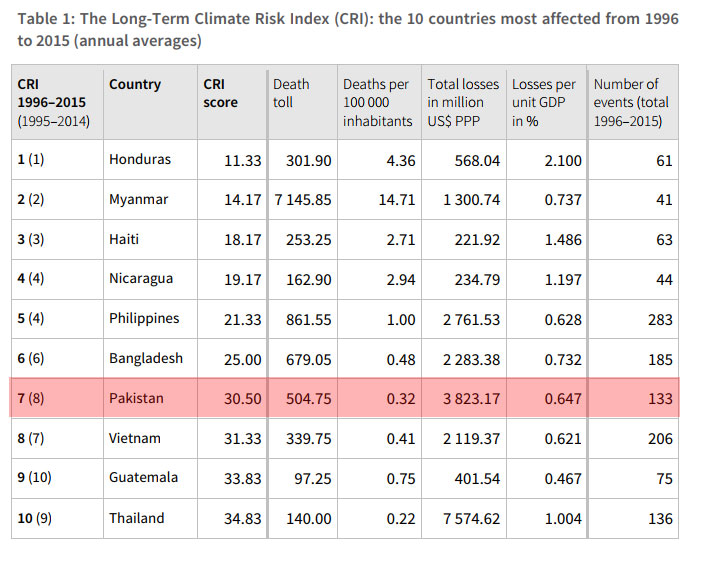 Germanwatch is a Bonn and Berlin based independent development and environmental organization which works for sustainable global development. Germanwatch launched The Global Climate Risk Index 2017 (PDF) on Thursday.
The Global Climate Risk Index analyses the extent to which all the countries of the world have been affected by climate change in form of weather-related loss events such as storms, floods, heat waves etc. This report is based on the data from 1996 to 2015.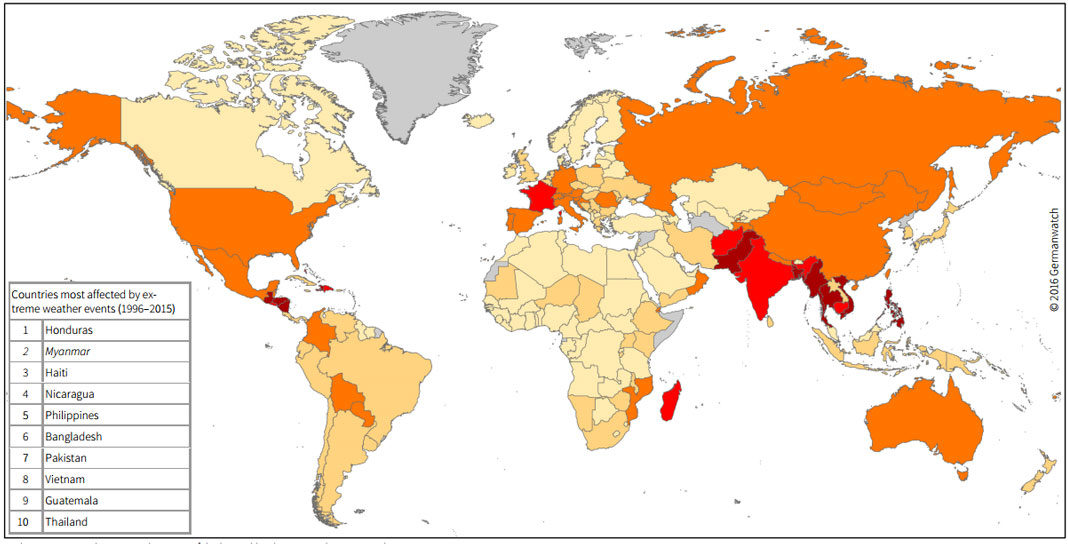 According to the report, Pakistan suffered losses of 504 human lives in 133 extreme weather events brought by Climate Change which caused a loss of $3.82 billion to the economy.
In South Asian region Pakistan is third most affected country from climate after Myanmar and Bangladesh. India is ranked 14th, China 34th, Afghanistan 12th and Nepal is ranked 24th in list of most affected countries.
Inter-Governmental Panel on Climate Control (IPCC) has already predicted in its reports that due to increase in global mean temperature the extreme vents causing loss are likely to increase.
Climate change affects are visible in Balochistan in the form of extreme weather events such as prolonged droughts and drying up of Hanna Lake. Earlier this year, Balochistan Voices had carried out a detailed report on drying up of Hanna Lake and climate change was a leading cause.