Islamabad: Administration of Quaid e Azam University (QAU) reversed the decision of expelling students from the University due to pressure which was build up after a week-long hunger strike by the students.
The announcement of restoration of expelled students was made on Thursday after meeting of Minister for Federal Education and Training and Senator Kabir Muhammad Shai with Vice Chancellor (VC) and syndicate of QAU.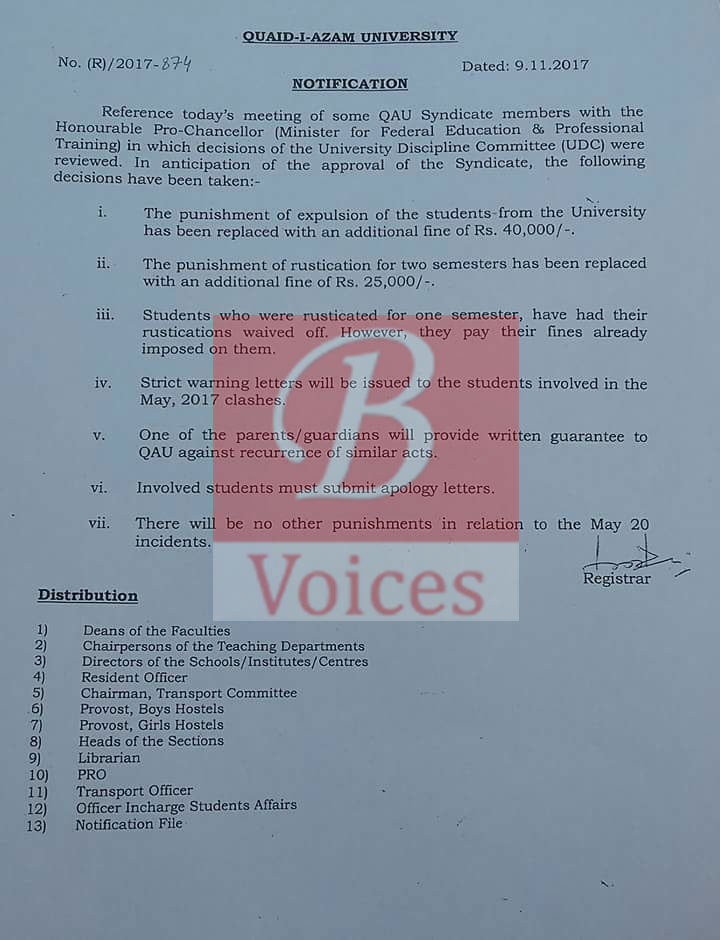 QAU administration changed the decision of expulsion of students with Rs. 40,000 fine and rustication of two semesters with Rs. 25,000 fine. Students would be required to tender apology letters and one of their family members will provide guarantee for their good conduct in future.
After the notification was issued, Senator Kabir Muhammad Shahi along with others visited the hunger strike camp and ended the strike by providing drinks to the protesting students.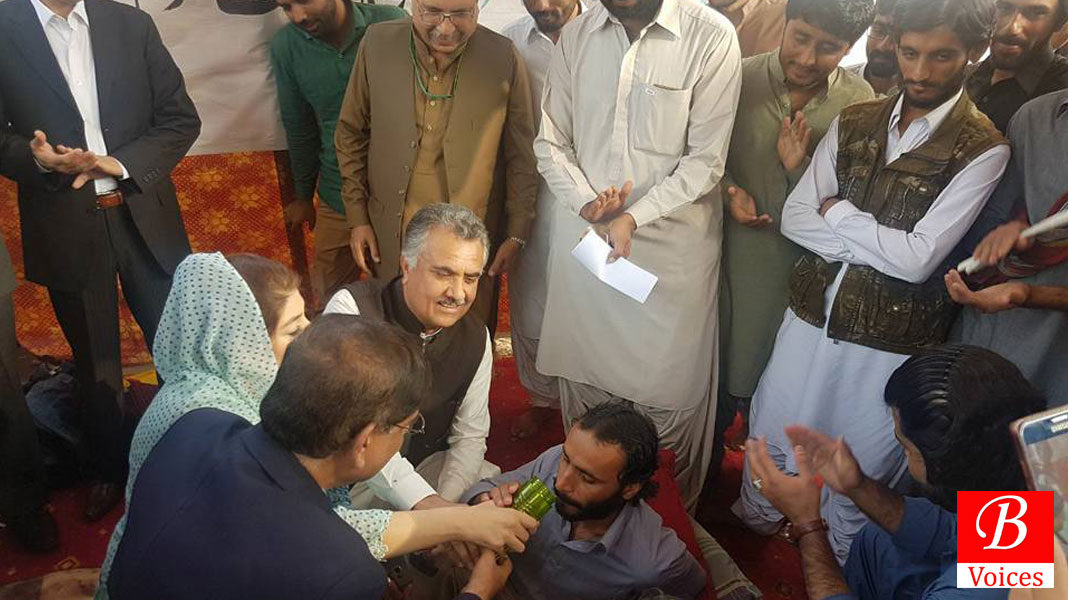 Earlier, QAU administration had expelled 7 students from Balochistan and Sindh who were involved in a violent clash inside university campus in May this year. After a two weeks long sit-in protests the affected students started hunger strike on 1st November which culminated in two of them being hospitalized due to weakness.
The restoration of the students was celebrated on social media by all those who campaigned for them.
And finally all Quadians including Sindhi and Baloch students restored & Stay Safe.
Long live Students Struggle pic.twitter.com/QRduAsH67D

— Sami Khan (@SamiKhanKp) November 9, 2017
Finally issue of Baloch students of #QAU has been resolved. All students have been restored.

— Rubina Ibrahim Zehri (@zehri_Rubina) November 9, 2017
"All Baloch students Restored"
Thank you all Social media activists who participated and gave us courage, motivated students in their cause.
Credit goes to Sadam Baloch and Nauroz Baloch

— Ehsan Mir (@EhsaanMeer) November 9, 2017