Ayaz Khan
'Admissions open' reads one of the advertisements. The advertisement, which mentioned announcement for admissions in Water Engineering and Water Resource Management (WRM), was made public in 2016. Was this a usual announcement by Lasbela University of Agriculture, Water and Marine Sciences (LUAWMS)? It had been if admissions in Water Engineering were excluded!
The announcement for admissions in Water Engineering (WE), if weighed along administrative competence, was an expansion of hard work shown by administration of Lasbela University. However, the other side of the coin had another story to tell. The students eligible for the said department [WE] appeared in entry test, yet to no avail. For students, who secured admission in WE, it was surprising to see themselves landing in Water Resource Management instead of their said department—Water Engineering.
Ironically, the event has become a bygone story and the next announcement did not mention admissions in Water Engineering. To term this episode an errata—the administration of university might deem it so—would be a similar blow to the upcoming students.
"It happened [announcement of erroneous admissions] due to administrative inefficiency. The Pakistan Engineering Council has not recognized the degree of Water Engineering given the lack of well-established labs, which cost millions. Finally, some students were adjusted in WRM and others did not prefer it," says a WRM graduate on the condition of anonymity while talking to Balochistan Voices.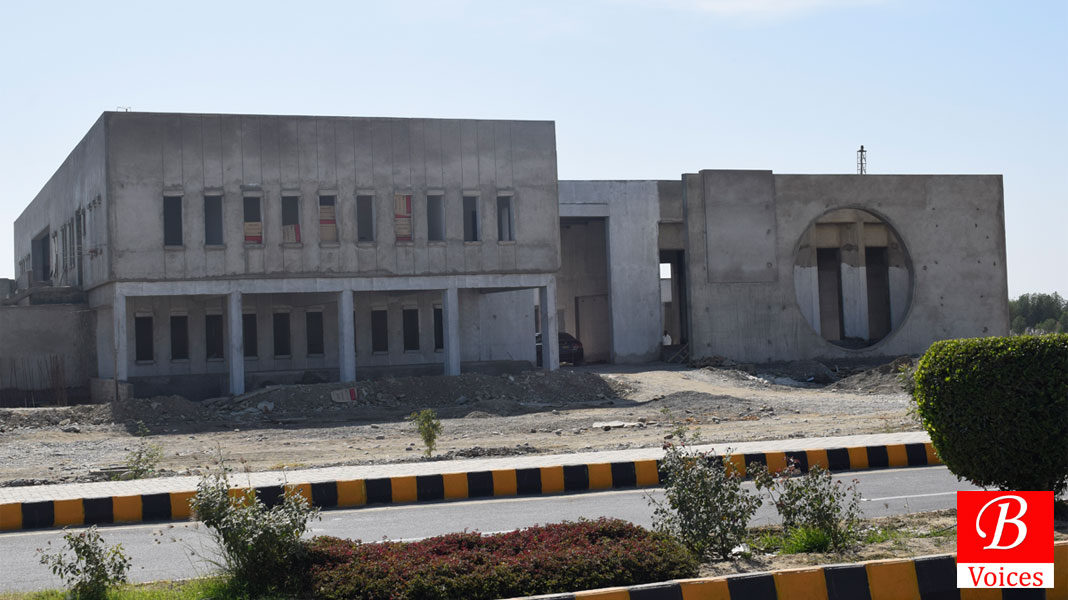 Whenever we apply for a job in Agriculture and other fields, they reject us (Students of Water Resource Management) on the ground that the departments, where students are applying, are not the relevant department for them, he complains.
"I have never been hired for consultation after acquiring my degree in Water Resource Management, for lack of opportunities available in this field, particularly in Balochistan. To make a student more practical, expert consultants are hired. Under the supervision of the consultant, a student learns more and has opportunities to excel in the field after his/her graduation, "says a former student who also wishes not to be named.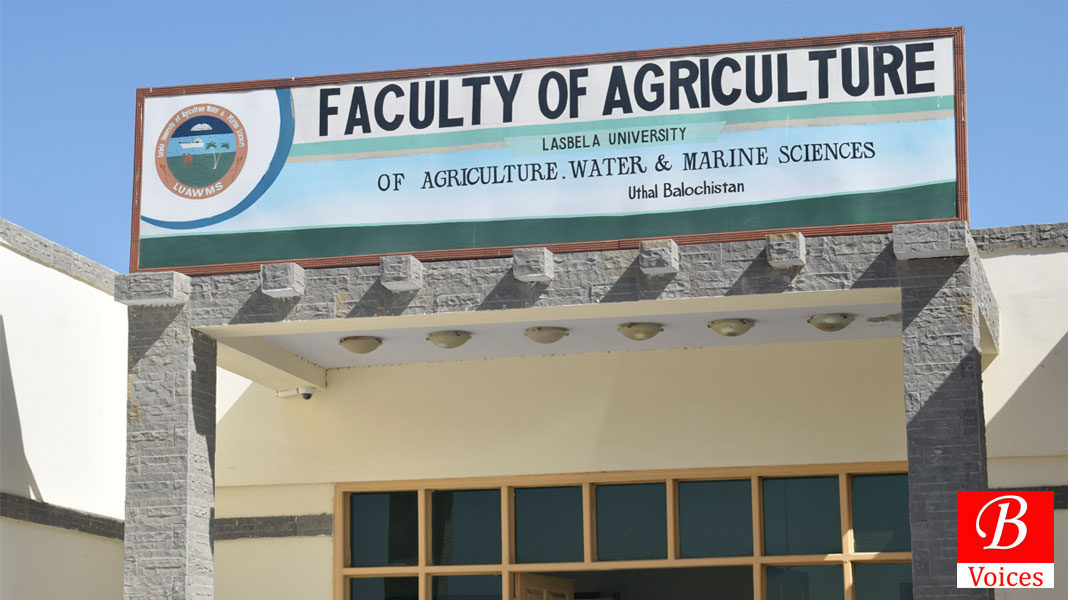 Lasbela University through early years
Located in an illiteracy-stricken district, the Lasbela University started its journey, thirteen years back form 2005, from an abandoned building of a textile industry located in Uthal. The university started its journey with numerous problems circling it. The university had to cope with the first problem which was the number of students it received. For a university, the number of students is crucial as it decides the total fund a university gets from HEC.
The Lasbela University, being the first university awarding degrees in Marine Sciences vis a vis in Agriculture and DVM, remains a boarding university where 90% students are to be accommodated by the University. Along with the burden of accommodation for students, students coming with weak schooling background is the prime concern of the university. The challenging task for the university, however, is the proper harnessing of these students which, in fact, is only possible if the faculty is competent.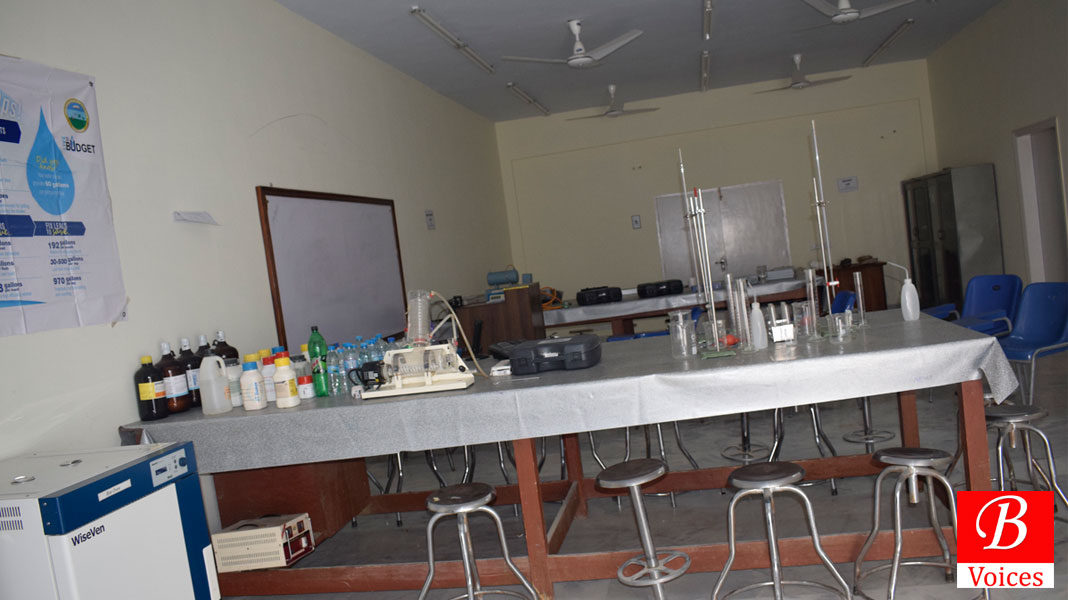 With the name of Marine Sciences, the university is best suited in this regard given its location where it lies close to a fine coastal area stretching over 750 kilometers. But, the university often seems to frustrate the students.
"There is a gap which we have to cover up. Lack of links with industries leads passed out students at crossroads. For instance, if we take an example of China Pakistan Economic Corridor (CPEC), our students don't have links with developing projects. They don't find themselves adjustable in projects. In fact, the recently 2 to 3 batches have not been patched up. We are passing through a transitional period and gap will shrink with the passage of time," explains Mr. Abdul Qadir Roonjho, Project Director Marine Sciences at Lasbela University while talking to Balochistan Voices.
A new campus: or another hurdle?
Recently, the public sector universities of Balochistan have taken an onus on their shoulders to cover up the entire province with the net of sub-campuses. The universities are believed to enhance access to higher education through establishing sub-campuses in different cities of various districts. With this collective call, Lasbela University becomes an equal partner in order to shed the burden.
To be less worried about, it seems a good omen for the University that the newly initiated campus, which is established in the home town of former CM Balochistan, Sardar Akhtar Mengal, will be funded through a three-year project. However, with the completion of the project by Higher Education Commission (HEC), the responsibility will rest on the shoulders of the Lasbela University.
In the context of managing affairs of sub-campus and the university simultaneously, the quality of education might be put at backburner.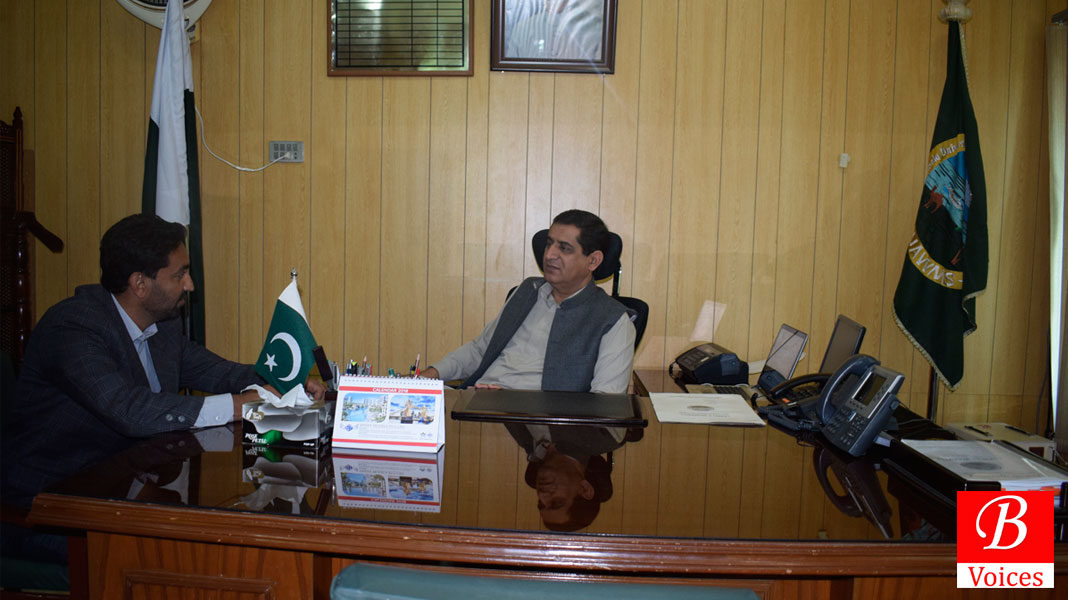 "Not only were we, even Governor was also concerned about the establishment of sub-campus. Because an educational institution can only run properly if the quality of education is satisfactory. Currently, we have the faculty of 50 PhDs in different fields. Our step is satisfactory and we have seen a good result from our initiative as enrolment has touched 200 in the first year," claims Mr. Dost Muhammad Baloch Vice Chancellor Lasbela University while talking to Balochistan Voices.
Passing through a transitional period
While drawing a comparison with the starting years of the Lasbela University, where it started its educational journey from an 'abandoned' ruin, it has completely changed its shape while lifting itself out of the old ruins of the textile industry. With the transformation of infrastructural outlook of the University, educational reforms also remain a pre-requisite.
"You can see a lot of change. We are in a transitional period yet. But the things will not remain same in near future. We have held an international conference regarding Marine Sciences first time and such programmes will certainly be a symbol of change," says Project Director Mr. Qadir Roonjho.
"In terms of competence of our students, our students from Agriculture and DVM excel in competitive exam such as Public Service Commission of Balochistan. In last previous years our students remained topers and secured seats through the competitive exam," claims Mr. Dost Muhammad Baloch.
The way forward
Higher education has always been under discussion in all educational policies of Pakistan. The first conference on education in 147 suggested further improvements in education while enhancing research and curriculum development. Similarly, the Education Policies from 1998 to 2010 emphasized quality education. The policies included important clauses such as the establishment of Grant Commission, search committee to induct VCs on merit base, and most importantly, increase in higher education budget which was 7% of GDP. But, lack of competitive faculty, the paucity of funds and proper curriculum development, have left a catastrophic effect on higher education, which has brought the students at crossroads.
"For quality education, qualified teachers, teacher training, up to date syllabus and assessment that should test learning rather than memory are need of the hour. On the administration part, planning, vision and putting the planning into practice are pre-requisite to enhance quality education," says one of the faculty members of Lasbela University on the condition of anonymity.
"Instead of being degree oriented, our universities should give products which should easily be adjustable in national as well as international industries. It means our universities should develop links with industries and know what industries need. Unless we develop a bridge between industry and academia, both will be moving in opposite directions," suggests Mr. Muhammad Haroon, who is currently a PhD Scholar in Structural Engineering at Sungkyukwan University, South Korea.
Adnan Aamir also contributed to this report.