Conference Hall of Quetta Press Club was jam-packed this Friday Afternoon. Dozens of people were attending an obituary reference which was about a man who was termed as the father of modern journalism in Balochistan. It was the program organized by Quetta Press Club to pay tribute to late journalist, editor and publisher Siddiq Baloch.
Siddiq Baloch, who was called with the prefix of Lala and Mama out of respect, breathed his last on 6th February in Karachi after spending 5 decades in his illustrious career in Journalism. Siddiq Baloch worked as a correspondent of Dawn newspaper for almost three decades and then started his own newspapers – Balochistan Express and Daily Azadi. He also authored two books on the political economy of Balochistan.
Abdul Khaliq Rind, General Secretary of Quetta Press Club, moderated the obituary reference which was attended by members of Quetta Press Cub, other journalists, editors, intellectuals, authors and members of civil society.
When Abdul Khaliq Rind opened the floor, speakers paid rich tributes to the service of Lala Siddiq Baloch for the field journalism in Balochistan. Speakers mentioned that Siddiq Baloch was a huge proponent of the idea that Balochistan should have its own indigenous press which can protect its interests. Hamadullah Siapad, former President of Balochistan union of Journalists (BUJ) said that Siddiq Baloch worked hard for establishing local press in Balochistan and others are now using the platform developed by him to further positive journalism in Balochistan. "Lala Siddiq was indeed a father figure for journalism community of Balochistan," concluded Mr. Siapad.
Speakers highlighted the fact that Lala Siddiq Baloch as a professional Editor. Shahzada Zulfiqar, a senior journalist working with Bol Tv, said that Siddiq Baloch was a professional editor along with being a publisher which is something unique. He recalled how Siddiq Baloch helped him in writing his stories for Newsline Magazine when he started writing for the publication in 1992.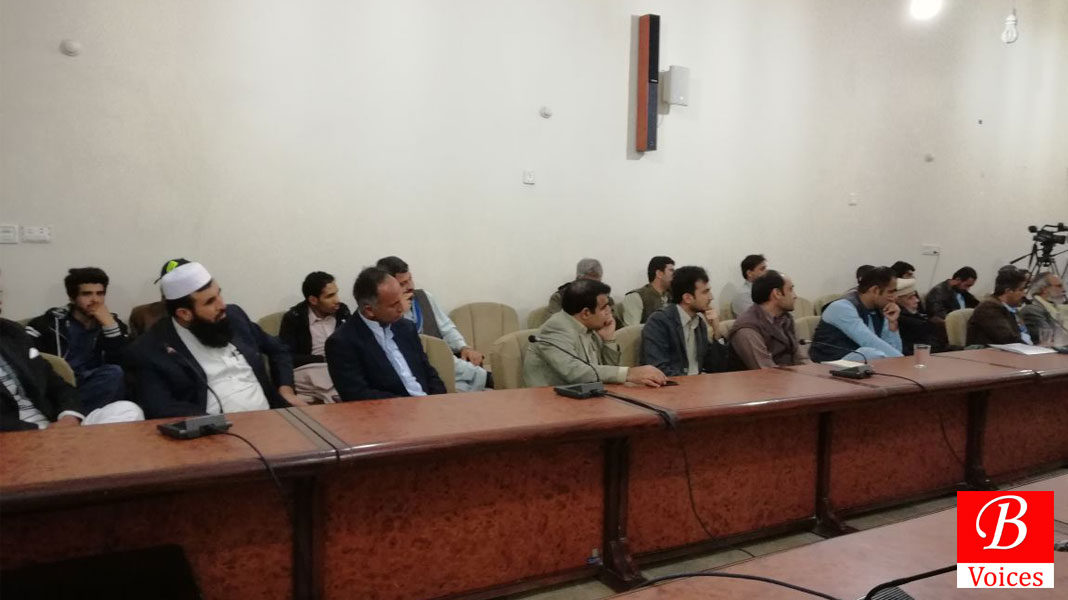 Syed Ali Shah from Dawn News said that Siddiq Baloch was not only a journalist but also a political ideologue. He had his own ideas and shaped the opinion of the public through his writings, said Shah. Khalil Ahmed, President of BUJ, admitted that Siddiq Baloch maintained a non-controversial image and personality despite working in a polarized society of Balochistan.
Saleem Shahid, from Dawn Newspaper, talked about this four-decade long association with late Siddiq Baloch. He remembered the times they spent together and what he learnt from the great man. He mentioned that Siddiq Baloch wrote a 100-page supplement about Balochistan for dawn which was only such supplement written in history of Balochistan. Shahid also mentioned that Siddiq Baloch was critical of the development approach adopted by Islamabad for Balochistan which was based on the whims of politicians in Islamabad and not on the needs of Balochistan.
Siddiq Baloch was critical of the development approach adopted by Islamabad for Balochistan which was based on the whims of politicians in Islamabad and not on the needs of Balochistan
Asif Baloch, editor of daily Azadi and son of Siddiq Baloch, remembered the life and times of his late father. He recalled how he was the confidant of his father and accompanied him during his treatment trips to India. He also announced that Siddiq Baloch managed to complete 80 percent of his third book "My Years in Journalism", which is about the experiences of Siddiq Baloch as a journalist. "We plan to publish and launch the third book of Siddiq Baloch in August this year," He revealed.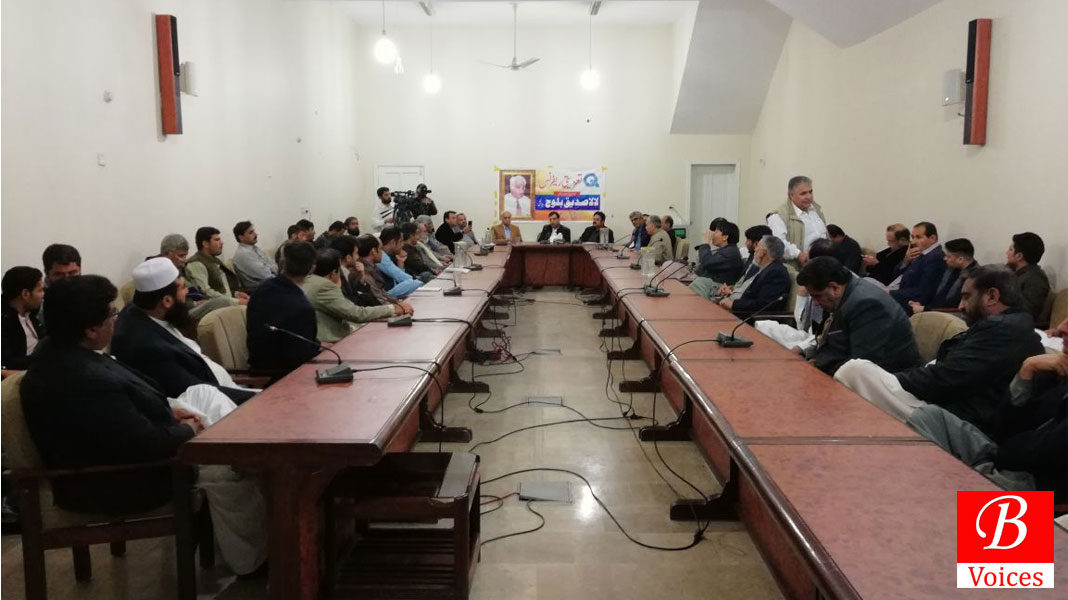 Raza ur Rehman, President of Quetta Press Club, regretted that they could not conduct a program in Press Club where Siddiq Baloch was supposed to address the emerging journalists of Balochistan. "We almost finalized the program and but for some reasons it could not materialize and now we regret that," He said. President Quetta Press Clubs agreed with Shahzada Zulfiqar to commemorate the death anniversaries of late journalism legends like Lala Siddiq Baloch, Fasih Iqbal and others. "We are planning to establish a media academy in Quetta Press Club and we plan to name it after Siddiq Baloch," He concluded.