Quetta: Balochistan Government has only spent 13 percent of development budget for the fiscal year 2017-18 till 1st March 2018.
According to the data of development expenditure released by Planning and Development (P&D) department, Government of Balochistan has spent Rs. 11.188 billion of total development budget of Rs. 86.011 Billion. This makes the expenditure 13 percent of the total allocated budget for development.
Till 1st March 2018, P&D department has authorized funds amounting Rs. 46.827 Billion and Finance Department has released funds amounting Rs. 43.621 Billion.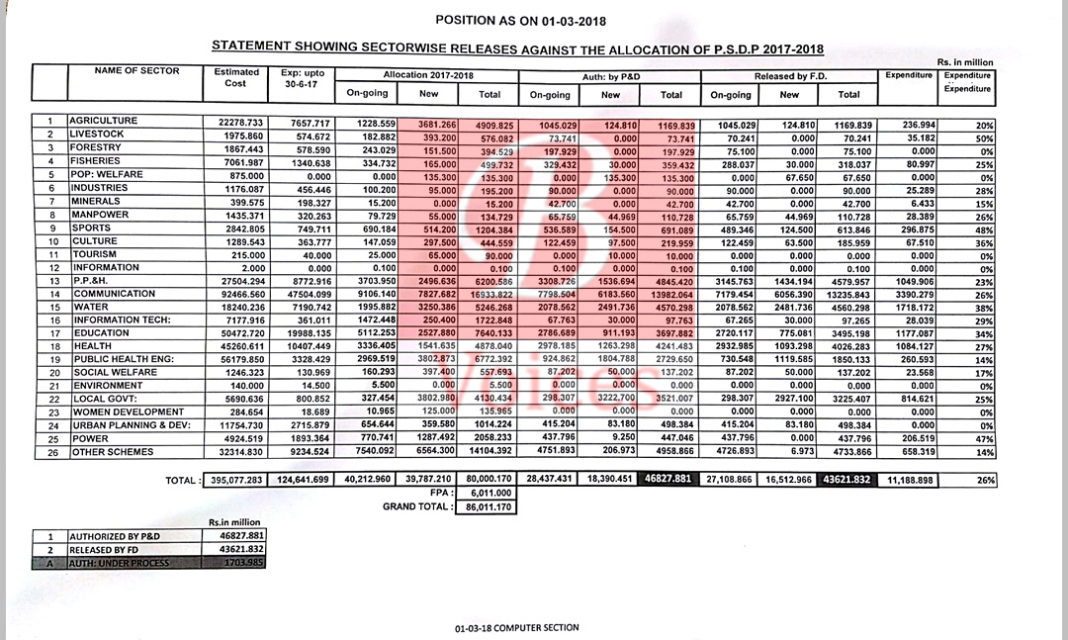 Communication is the department which has made the highest expenditure of Rs. 3.39 Billion, among all the departments.
In the first eight months, no development expenditure was made on Forestry, Tourism, Information, Environment, Women Development and Urban P&D departments.
Education is a priority area but still, the government has spent 15 percent of the total allocated development budget for education.