Ume Kulsoom Qayyum
Corneal transplant, also known as 'corneal grafting' in medical terminology is a procedure through which a diseased or damaged cornea is replaced by a healthy one which comes from a human source. Yet it's not as facile as it sounds!
Since long, a number of eminent ophthalmologists dreamt of doing this procedure in the province of Balochistan but unfortunately in vain because of the low social and most importantly economic support to the eye department at public sector hospitals. Finally, a team of doctors lead by Professor Dr. Abdul Qayyum, Eye Specialist, the Head of Department of Ophthalmology, Helper's Eye Hospital decided to work together for the prevention of blindness in this far-flung province. To do so, it was very important to keep in mind the people who lose their vision due to accidents or injuries, and ultimately get their corneas damaged leaving them blind for life.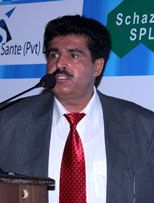 According to a survey done on Balochistan, out of every 6000 patients that were examined, 111 were diagnosed to be suffering from bilateral blindness, 223 from unilateral blindness, and 498 people were found to be suffering from partial blindness. Therefore, it was very important to control this 'on fire' ratio of blindness in the province to maintain health standards.
After a long journey of struggles and efforts of this dedicated team of eye specialists, finally, on April 16th, 2018, the province of Balochistan experienced its first ever corneal transplant on the public sector for no cost at all. The corneas were received from the United States of America in collaboration with Association of Physicians of Pakistani Descent of North America, APPNA, through the efforts of Dr. Fawad Zafar MD, Coordinator of APPNA Corneal Transplant, and Dr. Ayesha Zafar, Chairperson Social Welfare Disaster Relief Committee SWDRC, USA.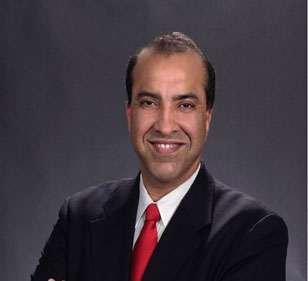 5 corneas were transplanted in the eyes of highly deserving people who belonged to the district Chagai, 350 km from Quetta. The patients were filtered through a highly selective procedure based on their financial needs and underwent this procedure completely free of cost.
This team of doctors was supervised and lead by Prof. Dr. Abdul Qayyum and included Dr. Shams Bazai, Dr. Shaban Kakar, Dr. Saifullah Tareen, Dr. Muhammad Afzal Mandokhail, and Dr. Aimal Khan. The efforts of the nurses and the paramedical staff in these surgical procedures were also worth mentioning.
This project not only expresses the patriotism of doctors working in Pakistan but also exemplifies that the hearts of patriotic Pakistani doctors like Dr. Fawad and Dr. Ayesha, who are currently working in the States, still beats for the poor people living in their homeland.
According to Prof. Dr. Abdul Qayyum, "This project still needs a lot of support from the government and other non-government organizations because of the fact that it employs special instruments that the public sector hospitals of Balochistan lack in number. Once we are given enough economic support, we can continue doing these surgeries on a hiatus of short intervals."
Furthermore, he said that there are a number of issues that he and his team had to face; the major one being the shipping issue because the corneal tissue is packed in storage media within 24 hours of the death of the donor, and should be transplanted into the recipient's eye within the next 14 days. Hence shipping is very crucial when it comes to such serious matters.
Corneal transplant normally costs around $13,000 to $27,000 or even more, which is a huge amount for an average Pakistani to come up with. Since long, the people from the upper class of the province used to travel to other places in the country or even abroad to get their corneal transplant done, yet this team of highly dedicated doctors is doing this procedure for absolutely no cost, because "Poor Souls Matter".
The writer is a 21-year-old student of MBBS and a writer by passion. Her areas of interest include barriers for the socio-economic development of healthcare, women empowerment, low education, gender equality and human rights activism.
Disclaimer: 

Views expressed in this article are those of the author and Balochistan Voices not necessarily agrees with them.