Quetta is normally known in mainstream media for violence and terrorism. It mostly captures the attention of the fellow countrymen for the wrong reasons. There is hardly any mention of the capital of Balochistan for a positive and creative activity in the mainstream narrative. Once such rare activity was a rare two-week long art exhibition showcasing the artwork of artists of Balochistan, which concluded in Quetta on 19th October.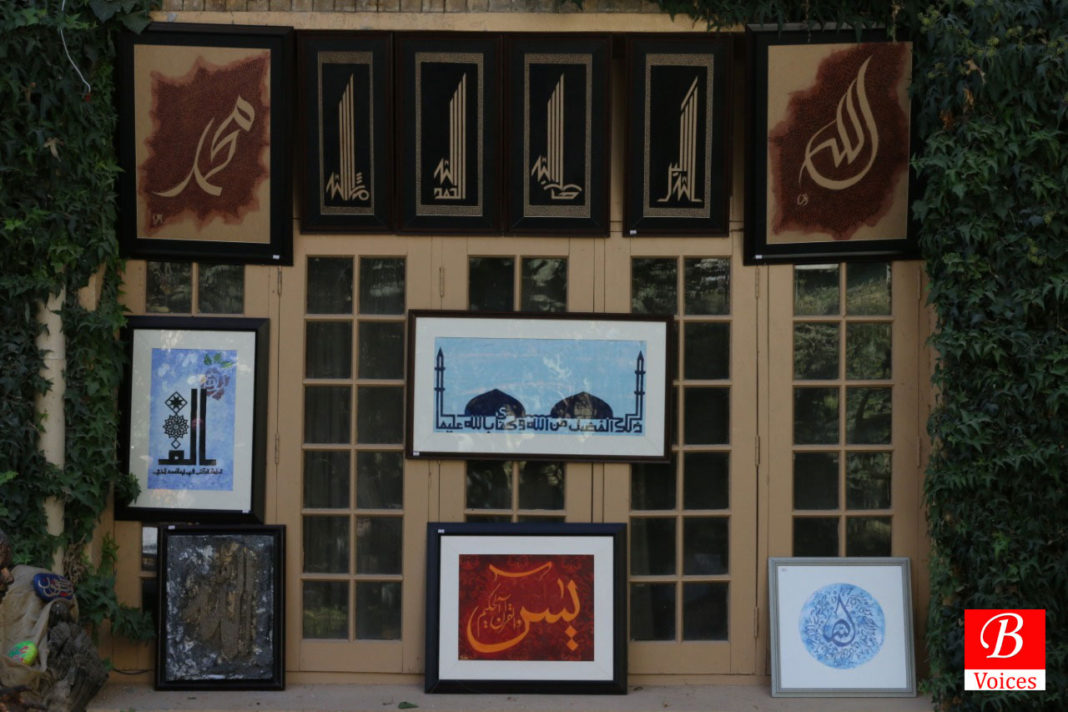 This art exhibition was curated by Voice of Balochistan and it showcased 45 art pieces in the form of paintings and sculptures. The exhibition was inaugurated by Senator Sarfaraz Bugti and wife of Asim Saleem Bajwa Commander Southern command at the office of Voice of Balochistan.
The exhibition was organized to bring the artwork of talented artists of the province together and appreciate them for their work. This exhibition provided a platform for the young talent of the province. Art is still struggling to get acceptance from the society at large in the province and therefore this exhibition contributed to paving the way for making arts a socially acceptable and respectable profession.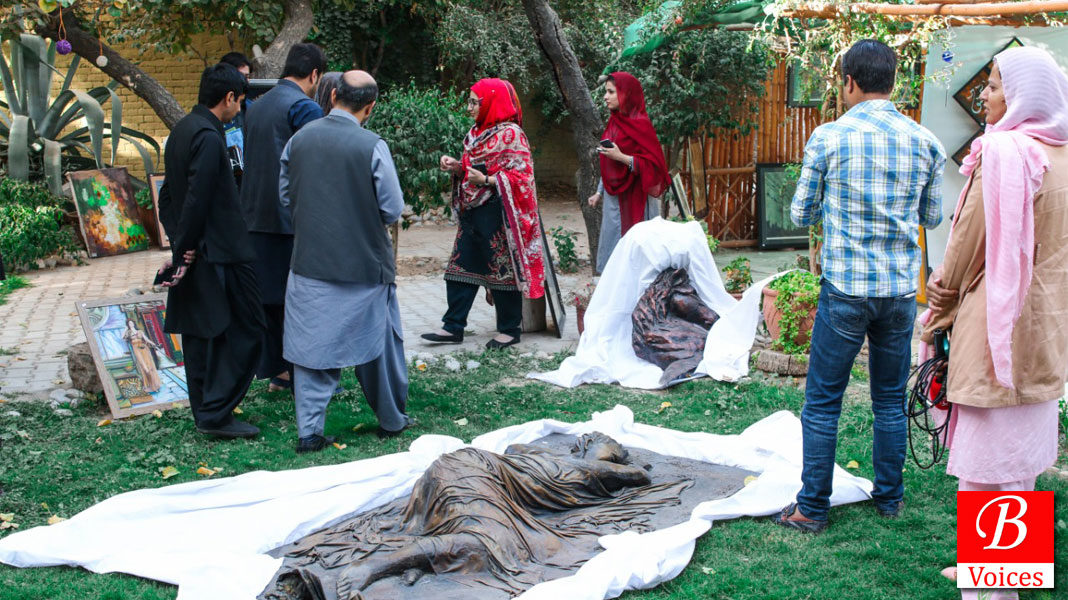 The exhibition was visited by former speaker of Balochistan Assembly Rahila Durrani, Deputy Mayor Quetta Younas Baloch, Social activist Shumaila Ismail, former caretaker minister Malik Khurram, and Local government representative Sardar Khan Rind amongst others.
Visitors showed a keen interest in the displayed artworks and appreciated the artists and the whole team of Voice of Balochistan for organizing the exhibition. Visitors were briefed by the management of the exhibition through a presentation and as a result paintings worth 200,000 were bought by the visitors from the exhibition.
Rubina Zehri, Head of Outreach for Voice of Balochistan, managed the outreach activities of the exhibition. She is of the view that the positive response received by this exhibition demonstrates that how NGO's can facilitate the artist's community in Balochistan. "This was an important step in establishing an appropriate channel for the young artists of Balochistan," she told Balochistan Voices. She urged Balochistan government to establish art galleries to promote artists of the province.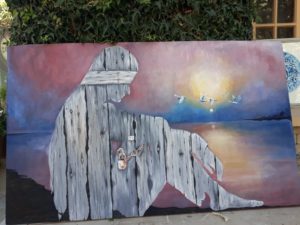 Quetta needs more art exhibitions, which not only present a softer picture of the city but also promote art as a profession. When art gets recognized in a society it brings a positive change which contributes to the greater good of the society. Therefore, Balochistan government should also patronize the emerging artists in Balochistan by conducting art exhibitions just like the two-week long exhibition of Voice of Balochistan.