Haider Khan
Ziarat is famous for its greenery and mostly for its juniper forest that is second biggest in the world. More than 50,000 old juniper trees are situated in Ziarat. Apart from juniper it's also famous for its other fruits like Cherry and Apples and many others.
Unfortunately, with in few years we may see a very different shape of Ziarat, most probably a very dry and infertile land. As we know water shortage is today's one of the biggest issues, have seen many fertile lands turned out to be dry land across the world. Today it is not much different for Ziarat district. Residents whose livelihood is based on this agriculture are now frustrated due to low output and much expenditure. Water reservoirs used to be found near 500 feet below today is found dry even below 1000 feet.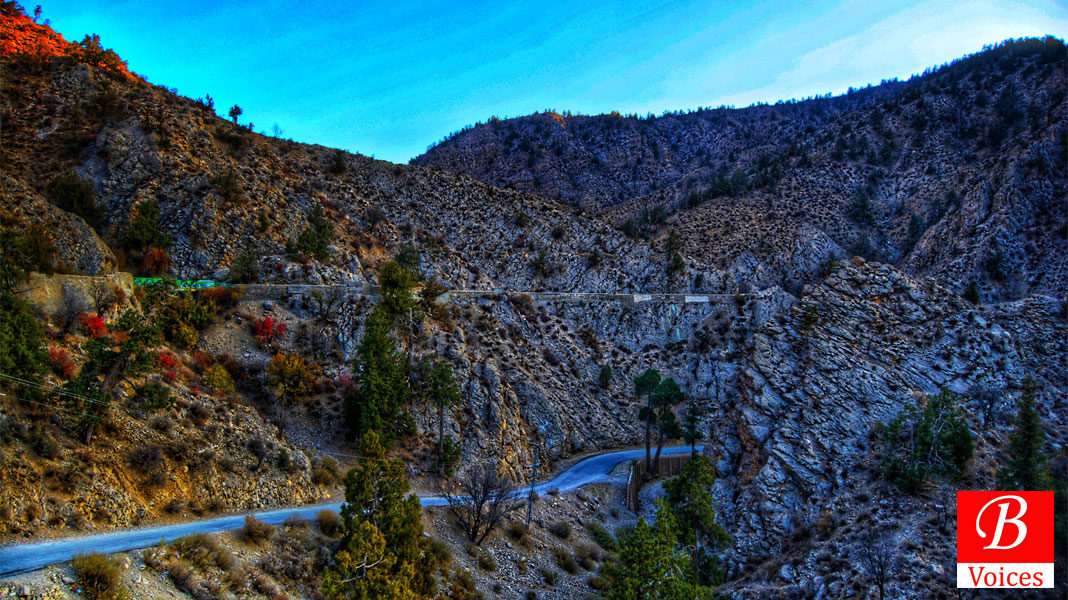 Along with water electricity is the second reason causing low output and dry lands. Within 24 hours a day, electricity is provided only 6-8 hours a day with only 2 volts. Due to this people are compelled to use Generators to keep stability and give water to their lands. Trees are watered in a very low quantity due to which quality of fruits are also compromised. Using Generator is not only an extra effort but also a very high extra expenditure for the farmers. One hour of generator use is of 1500-2,000 without the expenditure spent on diesel. People are doing their best to keep their lands alive whereas government is sleeping quite well from so many years. Despite many complaints and request government authority has not taken single step to resolve the issues of farmers. This is all the result of water shortage, almost no electricity as well as weakness in utility distribution by the government.
Ziarat is also known for its mountainous view and some animals and birds, which make this place even more beautiful. Historically it had some of the prominent animals surrounding this valley like markhor goat, wolves, Hyenas etc. but today all such animal specie has exterminated from the place and small animals like rabbits and jackals are remaining in a very low number. Pakistan national bird Chukar partridge is the most loved bird in Ziarat even in all over Pakistan but this beauty is also going towards extermination. Some of the hunters use one of these birds to capture others. Before they would only capture one chukar but now some of the hunters has crossed their limits. They now use nets to capture as many as it can be. It mostly take place at the months of March to July. This act is mostly performed when baby birds are born.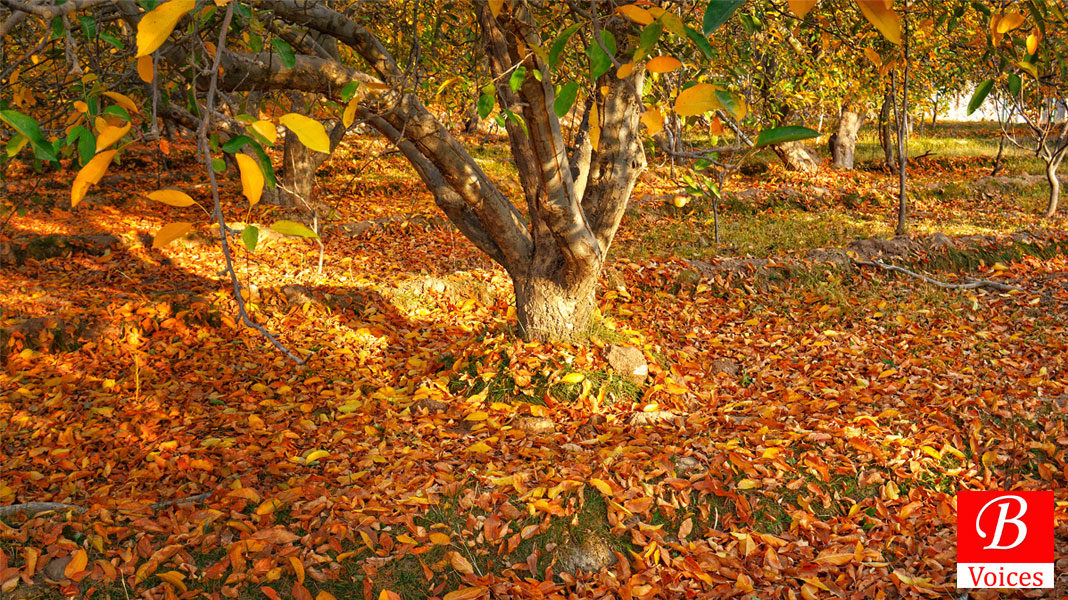 There are very limited sources of water on the mountains which not only animals but also used by human beings whenever they visit or go for hunt. Birds and animals use such points twice or thrice a day occasionally. Hunter know such points quite well so, In order to capture many at once they hide net with in and around that water. When the birds come to drink, they are captured with the help of net. Earlier people could only captured one to two but today it's more than 30-50 or may be more with the baby birds which is the finest stage of cruelty. It not only ends here, taking them from mountains to home they uses sacks to bring them down during which many of them dies. Which proves all of this a useless act. Some of them are then brought to Quetta city, Kassi Road and sold.  Although government has its employees to stop such acts but they don't perform their duties. No one is there to make them accountable and stop such acts.
Being the resident of this beautiful valley I have seen many changes taking place here, the greenery and quality of fruits I used to see and eat, cannot be found today.  I still remember when my father used to give me apples of our orchard, they used to be very big, colored and tasty. Which is a quality that now lacks in Ziarat fruits. Cherry from Ziarat is known all over Pakistan or might be outside of this country, is also produced in low amount and quality.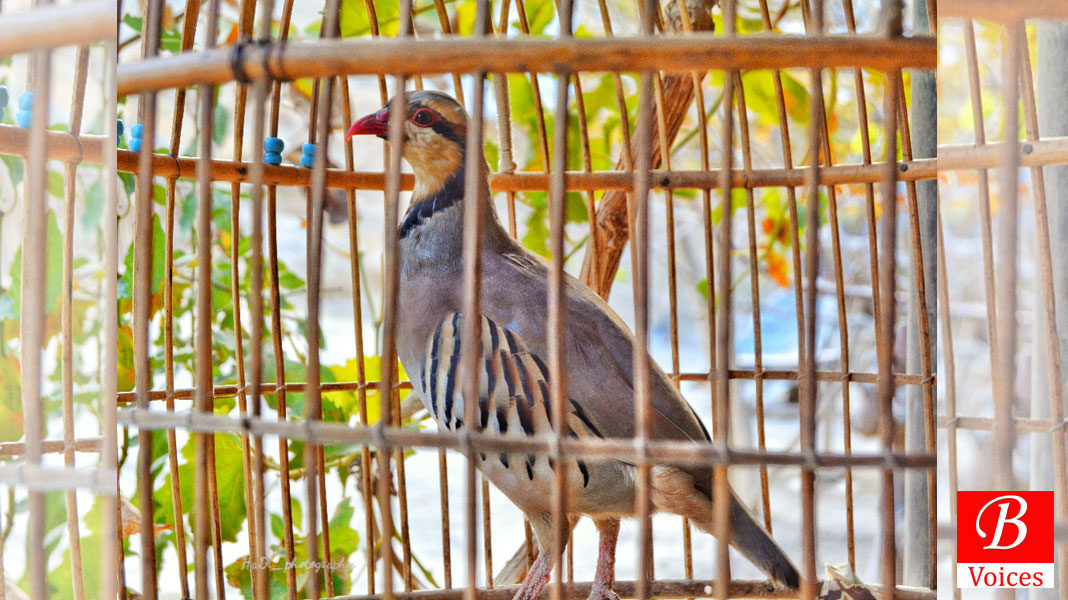 The voices of animals I could hear, I do not hear them today. When I get some vacations from my daily routine I visit Ziarat like I used to do it from class one till today. I remember one early morning when I was sleeping under an open blue sky. The first rays of sun was approaching the earth. My brother who love chukar has one of them as pet and still have, has kept water for the mountainous chukar as there was water shortage in mountains. So many of chukar came to drink water from that hidden bucket and I really enjoyed the sounds from chukars made echoes all around. Today, the situation is totally different. They are much more afraid from human beings than I used to see some years back.
The situation will get worse if further steps were not taken soon by the government. This will cause a huge loss to Balochistan regarding all issues. People have to shift their livelihood to any other businesses which will be more difficult. All creatures may shift because of different reason from this valley and this green place will be looking more a dry and abandoned place. All of them will leave for their survival. If the situation gets worse which will bring more and more problems with it.
Disclaimer: 

Views expressed in this article are those of the author and Balochistan Voices not necessarily agrees with them.