Sakhawat Hussain
It was a real pity seeing the once most feared center-forward in the world of hockey, a legend in his own time, Hassan Sardar, standing in despair on the sidelines of the field, watching helplessly, the green shirts being bashed mercilessly by their opponents in the recent Hockey World Cup in the Indian city of Bhubaneswar. This legend of world hockey, who remained unbeaten throughout his career, was defeated by the unforgiving opponents on the same fields, but in a quite embarrassing manner. For sure, as has happened in the past, fact-finding committees will be hastily formed, resignations will be tendered and grudgingly accepted, heads will roll, new high tech, and complicated solutions will be trumpeted from every available pulpit — all meaningless, cosmetic measures which will be soon forgotten. But, in this era of "Naya Pakistan", where everything and everyone is so upbeat about everything under the sun, I, too, remain hopeful that someone will rise up to the challenge of restoring the lost glory of Pakistan hockey.
I neither intend to write on contentious issues nor am I qualified to put forward high-sounding solutions at the national level. My attempt is more humble: I just want to bring the forgotten and barren hockey grounds back to life in Balochistan for which the time is ripe. It's time to show the sports loving people of the province the forgotten way to the sports fields where they could once again amuse themselves with something far more healthier than rotting in front of the idiot box (TV) or indulging in addictive social media shenanigans. It's about time someone invoked policies and reinvigorated practices that are either forgotten, abandoned or no longer being followed in letter and spirit.
In the late 70s and early 80s, as school students, we were made to participate in Inter School Championships. Merit certificates were awarded to high performers during morning assemblies. They were like heroes, local celebrities and the envy of their peers. The first building blocks to any effort at reviving a vibrant sports culture are the resumption of sports in our schools. In the past, the best players of schools were often picked up by the clubs for participation in provincial events. These clubs were run and managed by ingenious and resourceful leaders and they would often develop distinct and innovative ways of nurturing local talent and sustaining themselves.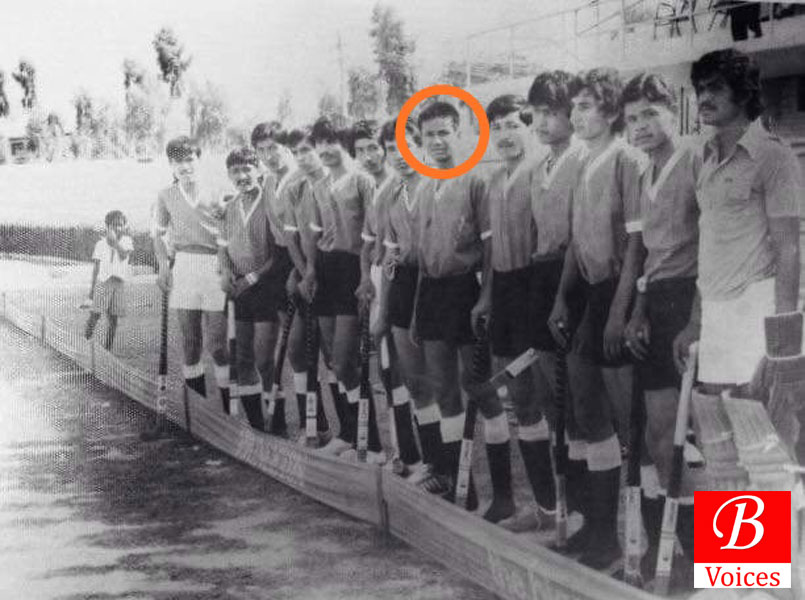 The Hazara Hockey Club, for example, for which I used to play, created its own resources from the monthly contributions made by the community elders and the players themselves. Our affairs were looked after and kept in order by veteran players who were once big names, not only in hockey but also in other sports like football and boxing etc. Likewise, Sardar Hockey Eleven (patronized by the perennial patriarch of sports in Balochistan, Sardar Khair Muhammed, the then IG Police, Balochistan) and Naeem Hockey Club also managed their affairs in the same way. This spirit that once discovered, encouraged, promoted and sustained sports activities for the good of youngsters, the communities or a particular locality, can once again play a significant role in this regard. The clubs, with all their creativity and innovative spirit, however, did not have standard fields where they could practice. So, they often turned to Pakistan Army for assistance in a previous blog I briefly hinted at this crucial link in the development of quality hockey in Balochistan).
The patronage that Pakistan Army has provided in promoting sports and in nurturing sports talent in Balochistan in particular and in the countr, in general,l has been crucial. Arrangement of sports events in the once troubled region of FATA, Pakistan cricket super league, physical training of Pakistani cricketers and the inauguration of a cricket ground in the border town of Chaman, Balochistan are a few examples. The requests made by the local teams of Quetta for playing friendlies with the Army units or using their immaculately maintained fields were never turned down. Likewise, the participation of Army teams in local tournaments added color to the already colorful and multi-cultural environment of the sports events during that era. Seeking their assistance in this regard may also give a great boost to the revival of hockey in the province.
Tours to sporting events in other cities and making a place in the departmental teams were great motivational factors for budding players. Touring other cities, having fun and making friends with players from other cities and provinces were the ultimate prizes every player longed for. The youth tried their best to make a place in the departmental teams, because that meant getting to play more organized, high quality hockey and also because team members got paid handsome stipends. Just the thought of joining a touring team or playing for the departmental teams kept players highly motivated, disciplined and physically fit all year round. Such things are only possible if sufficient funds are made available to the organizing bodies.
It is a pity that these days where every home has a hundred TV channels, only a few sports channels cover local sports. A sports channel dedicated to coverage of local sports activities is not something unachievable. If not live, recordings of sporting activities can be aired. These can include interviews of prominent local players, coaching and health tips and outreach programs for our far flung areas to inspire and sustain interest in sports.
As a healthy and unifying activity with a healing spirit, the sport of hockey needs to be revived in Balochistan.  An all-inclusive approach for the revival of sports in Balochistan, especially hockey, entails a dedicated engagement and unstinting support by the provincial government, resumption of sports activities at schools, colleges and universities, the reinvigoration of once active and vibrant hockey association and participation of the communities and traditional patronage of the elders. "Naya" Pakistan and "naya" Balochistan need "purana" hockey which means great hockey.
The writer is a retired Air Commodore.
Disclaimer: 

Views expressed in this article are those of the author and Balochistan Voices not necessarily agrees with them.