Adnan Aamir
Standing outside his home near Jangal Bagh area of Sariab Road Quetta, Abdul Kabir, stares the heap of stinky Garbage helplessly. He can't do anything but to vent his anger by criticizing the government for not even providing him the right to have a garbage free environment. Abdul Kabir is among the hundreds of thousands of citizens of Quetta who are greeted by accumulated heaps of garbage upon arrival and departures from their homes.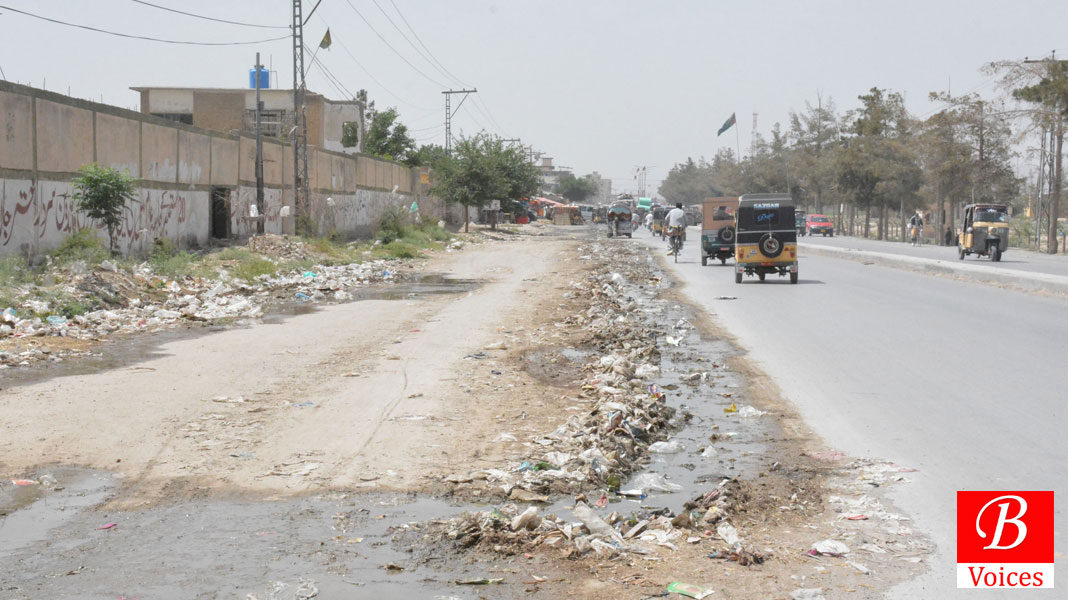 Presently, 1,500 Tonnes of Garbage is accumulated on daily basis in Quetta city and the Metropolitan Corporation has the capacity to only collect and dump 300 Tonnes. Remaining garbage remains piled up in street corners and picked up by Metropolitan Corporation trucks after several days if the people of the area are lucky. This is just one problem that citizens in Balochistan face due to the problems in Local Government setup.
Background
Under pressure from Supreme Court of Pakistan, Balochistan became the first province to hold Local Government elections in December 2013. Due to amending the local government act in haste and political maneuvering and consequent legal battles the elections prolonged for almost 15 months. Local government officials took charge of their offices in early 2015 but yet they claim to be unable to do their jobs due to several hurdles.
Hurdle – I: Powerlessness
Ever since the elections the criticism on elected local government officials has increased for their inability to solve the basic problems of the people. As a consequence the elected members of local government started protests for their powerlessness. In November 2016, a large group of elected Local Government Officials including Chairmen of District Councils and Municipal Committees protested outside Balochistan Assembly for lack of powers and authority.
The protests reached their pinnacle when a delegation of Local Government Officials carried out a long March to Islamabad and staged a protested camp outside Parliament in January 2017.
Among the protestors was Mir Qasim Pirkani who is Chairman of Union Council Shahdenzai in District Council of Quetta. He informed Balochistan Voices that protestors met with leaders of all major political parties and reminded them that empowerment of Local Governments in Balochistan is mandatory after 18th Amendment. "Politicians in Islamabad did not pay much heed to our protests and replied that it's a provincial matter and should be dealt in Quetta not Islamabad," he revealed.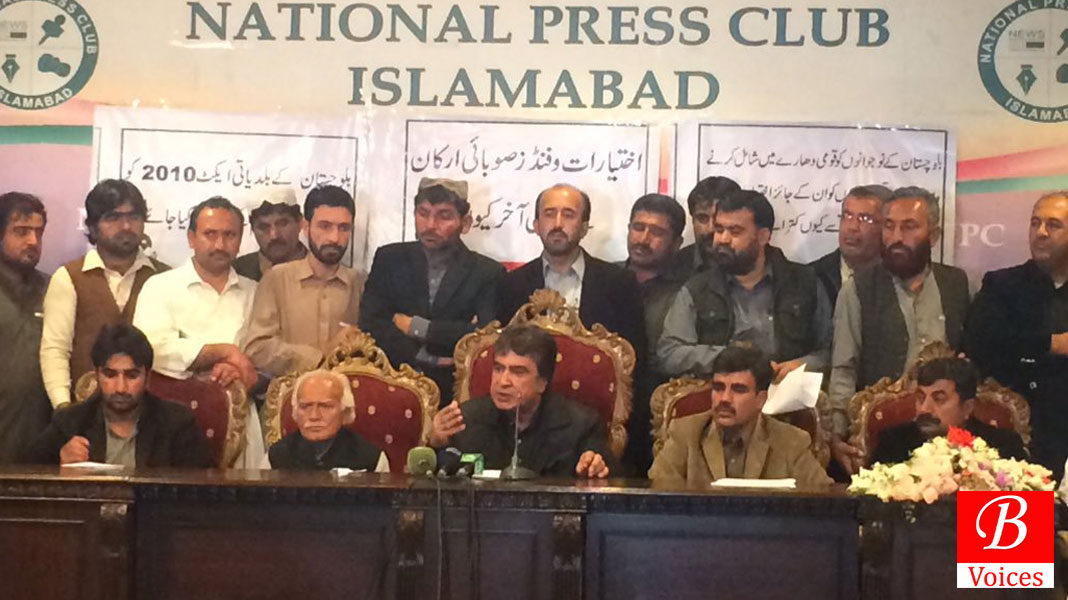 Haji Fida Dashti is the Chairman of District Council Kech. Mr. Dashti who belongs to National Party alleged that Provincial Minister for Planning and Development (P&D) Dr. Hamid Achakzai, who belongs from Pashtunkhwa Milli Awami Party (PkMAP) is only releasing funds for his home district of Qilla Abdullah. "P&D and Finance department are creating hurdles for us on political grounds," he told Balochistan Voices.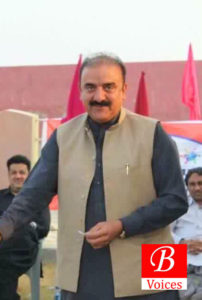 Javed Siddiq was elected as Councilor from UC Pishukan in Gwadar District. After two years in the office He resigned to purse a job in a private organization earlier this year. He contested elections with high hopes to do something for people but it did not take him long to get disappointed. "Lack of authority, meddling by bureaucracy in our job, non-availability of development funds and leg pulling in the district councils are the reasons which forced me to resign," said Mr. Siddiq. Criticizing the incumbent local government setup, Mr Siddiq added 'Until and unless the powers are not delegated to the grass root levels the effectiveness of Local Government system will remain a question mark.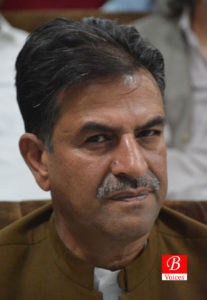 Younus Baloch is the Deputy Mayor of Quetta and belongs to PML-N. While talking to Balochistan Voices He said that Local Government Act 2010 (Amended) is the root cause of all the problems. "Local Government Ordinance 2001 introduced by General Musharraf was very powerful and pro-people," He said. "We can't complete our schemes on time because the Financial and administrative powers for Local Government elected officials are limited and hence it prolongs the process," He continued.
While answering a question about Garbage collection in Quetta, Deputy Mayor told Balochistan Voices that PC-1 has been approved for buying new trucks and machinery and soon the capacity will increase to collect 1,000 Tonnes soon.
Defending the Chief Minister of Balochistan, Mr. Baloch said that CM is determined to amend the Local Government act to empower Local Bodies but he has his own compulsions in the current coalition.
Hurdle – II: Funds Deficiency
According to the Public Sector Development Programme (PSDP) 2016-17 of Balochistan, an amount of Rs. 1.475 Billion was allocated for Local Government. These funds were to be allocated to 22 ongoing projects worth Rs. 64.85 million and 75 new projects worth Rs. 1.41 Billion. Analysis of PSDP shows that share of Local Government in total Annual Development Budget of Balochistan was just 2.07 percent.
Arif Baloch Chief of Local Government Section in Planning and Development (P&D) department told Balochistan Voices that 100 percent funds allocated for Local Government in PSDP have been authorized for release by P&D. He added that almost 80 percent of these funds have been released by Finance Department as well.
Local Government representatives don't agree that Government of Balochistan is providing them enough financial resources.
Qasim Pirkani told Balochistan Voices that since assuming office in 2015, He has only received funds of Rs. 2 million. "There are 12 Councilors under me and a population of more than 20,000 people. Rs. 2 million in last 2 years is just peanuts," lamented Mr. Pirkani. He further said that "we have no salaries, proper offices and Authority and yet our voters criticize us for not doing anything for them. We are in a very difficult situation."
Haji Fida Dashti said that his district has only received Rs. 65 million since 2015. "We have 41 Union Councils and this amount [65 million] is no good for us."
Hurdle – III: Members of Balochistan Assembly
Qasim Pirkani alleged that Members of Provincial Assembly (MPAs) are the biggest hurdle in the way of empowering Local Governments. "After 7th NFC award funds at disposal of provincial government have increased but MPAs want to retain control on development funds and thus depriving us from the right to serve our people," he alleged.
Javed Siddiq said that development funds are in the hands of MPAs. "They spend the funds directly where they have strong vote bank. If Local governments are allowed to spend major chunk of development funds then MPAs will lose their political control," He told Balochistan Voices.
Hurdle – IV: Bureaucracy
Sardar Ghulam Mustafa Khan Tareen, Provincial Minister for Local Government protested on the floor of Balochistan Assembly against bureaucracy in November last year. "Elected representatives of Local government all across the province have no powers and they are not consulted for budget making and funds allocation." He further said before walking out of assembly "senior bureaucrats have taken control of Local Government Ministry."
Jeand Khan Mengal is Chairman of UC Anam Bostan in Nushki District. He complained that we already get meager funds and even those are delayed due to bureaucratic hurdles. "Provincial government and Bureaucracy is not willing to transfer funds and powers to Local government," alleged Mr. Mengal while talking to Balochistan Voices.
Secretary Local Government
After making several attempts and waiting for few days, this scribe was able to take an appointment through an interlocutor for a brief interview with Secretary Local Government. Sitting in his cozy office in newly constructed block of Civil Secretariat in Quetta, Hafiz Abdul Majid Secretary Local Government, was busy dealing different issues related to transfer and posting of small level officers in his department. After keeping this scribe waiting for almost 45 minutes He asked to email him the question which He will reply in detail by evening. That evening He did reply to the email but it was just one-liner, "All your presumptions or may they be findings are wrong and vehemently denied."
What's Next?
"Our representatives are scheduled to meet CM of Balochistan soon, if no headway is made then we will carry out a major sit in protest on Hockey Chowk Quetta for an indefinite period," warned Mr. Pirkani.
Haji Fida Dashti also expressed similar view. "Our patience is running out," He said while expressing his disappointment.
However Abdul Kabir is not very optimistic about future of Local Governments. "I am not concerned with problems in laws or problems created by government officers, what I know is that the people [Local Government elected Representatives] we voted have failed us," he concluded.