Danish Murad
Sitting inside a small cabin in a mobile repairing shop is Mehraj Khan. He is very busy in his work of repairing the malfunctioning smartphones. Most of the customers who come to him have problems with the screen of their smartphones. Mehraj takes his time but finds a solution for most of his clients. In the process, he earns his living which is good enough to sustain his family.
28 years old Mehraj completed a 6 months Mobile Mechanic diploma, when he was 20 years old, from Technical Training Center Quetta. He is not properly educated but He has not faced the problem of unemployment in the last 8 years after completing a short technical course. "I am really glad that I opted for a mobile mechanic diploma because otherwise, I would have been an unemployed man with the responsibly to feed my family," he told Balochistan Voices. However, not all the students of government-run technical institutes in Quetta are as lucky as Mehraj.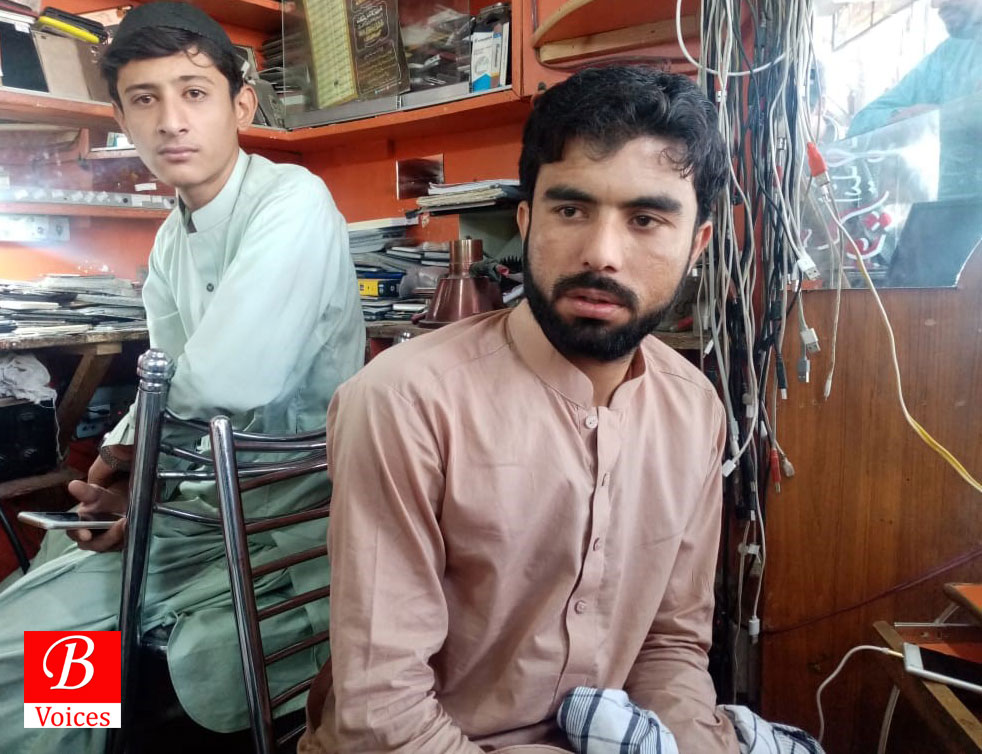 Technical Education to counter unemployment
In Balochistan the problem of unemployment is rampant. According to Sanaullah Baloch, member of Balochistan Assembly, there are more than 2.2 million unemployed degree holders in Balochistan. Therefore, government many established technical institutes in Quetta in the last 10 years to produce technicians who can do jobs such as electricians, plumbers, carpenters, painters and so on.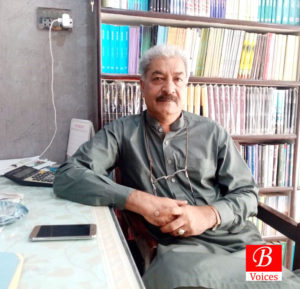 Major (r) Nazar Hussain Zamarud, an educational expert, believes that technical education is essential to get jobs in a place like Balochistan. "Someone who has technical education will not be jobless because he can do anything in technical field like open a garage, repair electronic equipment to make a living," he told Balochistan Voices.
In Quetta, there are more than 10 technical institutes for men and women. Most of them are small technical training centers. The largest technical institutes in Quetta is the Government College of Technology. Commonly known as Polytechnique, this institute is situated on Sariab Road at a distance of 7 Kilometers from city center. This college is spread over a huge area. It has plenty of rooms and open grounds for recreation. However, the college did not seem to be organized when this scribe paid a visit.
Polytechnique: Government College of technology
Government College of technology offers diplomas in seven disciplines including civil engineering, mechanical engineering, electrical engineering among others. Every year more than 400 students pass out from this college but most of them end up joining the unemployed list. "Only 5 percent of the passed out students of this college are able to get jobs," claimed a student who wished to remain anonymous. Balochistan Voices could not confirm this claim independently. However, talking with more than a dozen students confirmed the assertion that the majority of the passed out students do not have jobs.
Most of the students Balochistan Voices talked to were not agreeable to talk on the record for this story. However, few of them agreed to talk on the record after this scribe was able to convince them.
Hussain Baloch is a graduate of Government College of Technology. He completed a two years' diploma in civil engineer from this institute in 2017. He is still unemployed. "I attended this institute because I was under the impression that it's easy to get a job after having a technical qualification, but I was wrong," he told Balochistan Voices. He alleges that one of the reasons that He can't get a job is that He was not properly taught in the institute. "Our teachers did not take interest in our classes and everything was chaotic," He claimed. He conceded that although He graduated a civil engineer diploma holder he does not have the required skills of this qualification.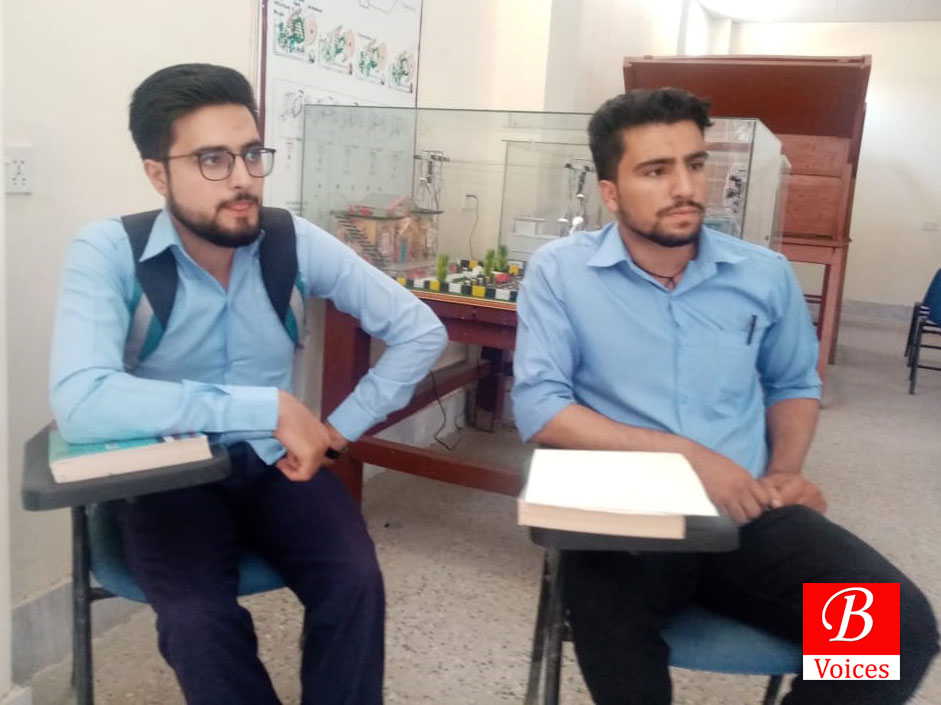 Hasnain, a current student, joined this institute because He had learned that a technical diploma was short cut to a job. He claimed that classes are congested and there are more students than the capacity of the classrooms. "Almost half of the students have to stand during the classes because there is not enough room in classes to put chairs for all students," He complained. Hasnain further added that this sort of congestion makes it very difficult for the students to learn complicated topics during the lectures.
Awais, another incumbent student, confided to this scribe that lack of practical work is a major problem faced by the students. He claimed that most of the students of the college are not doing any practical work and this means that they can never learn the technical things properly. "College administration takes no interests in arranging visits for the students to places where we can see a practical demonstration of our education," Awais complained.
Quality technical education with limited resources            
Right down the administration block lane is the office of Principal. Engineer Iftikhar Hussain Bhangar sits in his small and not well-decorated office in Government College of Technology. While going through the handful of files on his table, He confidently tells this scribe that despite limited resources, this institute is providing quality technical education to the students from all over the province.
He denied the allegations that classes are over-crowded in the college. He also negated the claim that college is not making sure that students engage in technical work. "We acknowledge that we are not doing an ideal job but we are providing the basic technical education to the students with practical training," he claimed.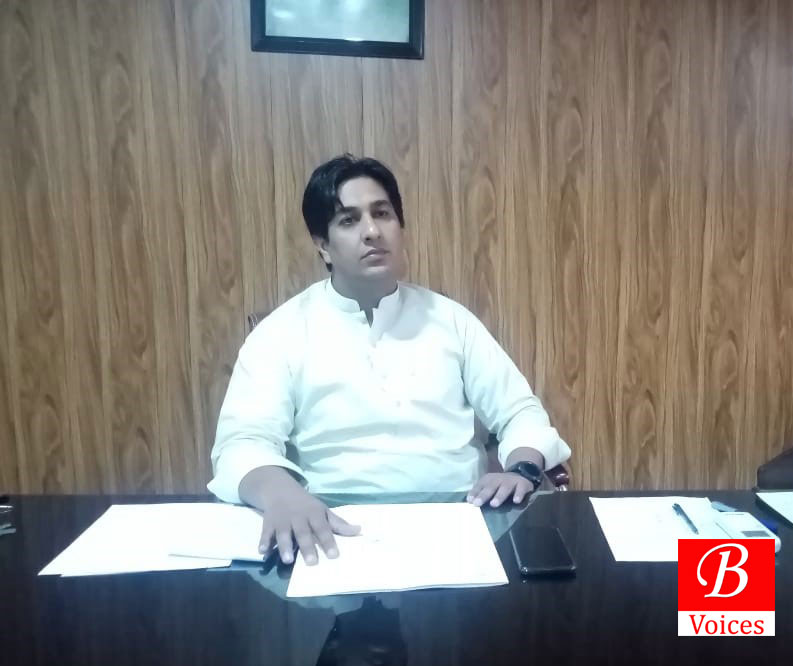 Addressing a question about graduates of this college not getting jobs, He said: "educating the students is our responsibility but it's the responsibility of the government to ensure that these students get jobs once they pass out." He hoped that the projects of China-Pakistan Economic Corridor (CPEC) can be a potential source of job for his students.
The final word
"It's clear that the technical education institutes have failed to produce able technicians, which is the reason why the graduates are still unemployed," said Sami Zarkoon the convener of Civil Society Balochistan. He told Balochistan Voices that in last few years the number of technical graduates has increased in a greater proportion as compared to the expansion of the economy. "We have to accept the fact that there are not many jobs available either, which can cater to the demands of the graduated technicians," he lamented.
"It is necessary that we build technical educational complexes for the females as well because there are limited opportunities for them in Balochistan," suggested Zamarud.
"When I was doing my 6 months' diploma in Technical training center, I dreamt of joining [Government College of technology] but I could not because I did not have the pre-requisite education. However, today when I meet the graduates of that institute I feel that I am better-off," Mehraj Khan summed up his opinion by technical education in Quetta.