Quetta: A workshop on environmental journalism was held by Islamic relief Pakistan (IRP) to encourage journalists to report on the environment, on Friday.
A group of senior journalists from Lahore under the leadership of Nasir Jamal of Dawn Newspaper delivered presentations about the importance of environmental journalism. Journalists from electronic, print and online media attended the workshop.
"Environmental change is a reality, which can affect global economics, daily life, and all other activities badly," said Shahzada Irfan Ahmed of The News on Sunday while addressing participants of the workshop. He added that climate change causes natural disasters such as flooding, heavy rainfall, and drought. "It is need of the time for journalists to write comprehensive news reports about this burning issue," he suggested.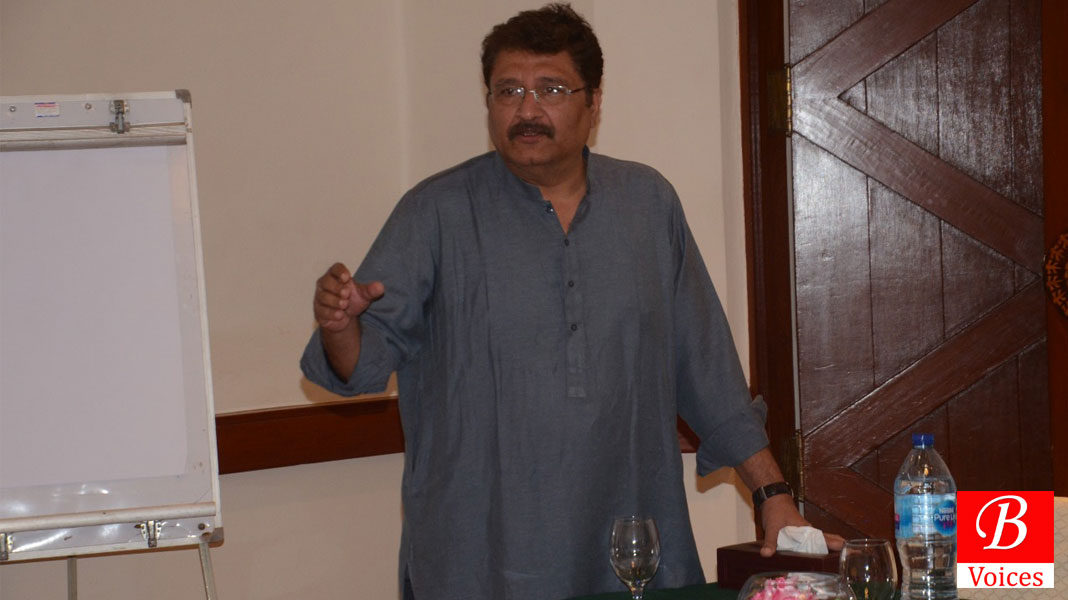 Hiba Siddiqui, Communications Manager IRP said that Islamic relief started its operations in Balochistan in 2002. "We work on women empowerment, Agriculture and Livestock Development in Balochistan," She told the participants.
Summayyah Rasheed, Advocacy & Campaigns Coordinator at IRP, said that the Islamic relief team is working on raising awareness to prevent wastage of water. She said that IRP is convincing rural area farmers to grow such crops, which need a lesser amount of water but are more financially valuable.
Shahzada Zulfiqar, Bureau Chief of Bol News, said that the settlement of Afghan refugees in Balochistan started the process of cutting down trees, which negatively affected the environment.
Ijaz Khan, bureau chief of Geo News, said that the main reason for water scarcity in Quetta is that the natural points of water recharge have been covered by population settlements.
At the conclusion of the workshop, Nasir Jamal urged the journalists to focus more on environmental journalism and convince their editors to accept news stories and packages on this pressing issue.