Sakhawat Hussain
In the last few years the country in general and Balochistan in particular has seen a sharp decline in sports. This is true even for sports that were once very popular nationwide and in which Pakistan was considered a powerhouse country. This decline of sports in Balochistan has been very visible though steady and not much seems to be happening in the way of amelioration. Competitions and spectatorship are at their lowest. No new mentionable sports facilities have been developed. The existing ones are poorly maintained and are in a dilapidated condition, being neglected and are more like symbols of apathy. Provincial level Initiatives, in the form of planning and policy, are not forthcoming, either. To some extent this is a reflection of the situation at the bigger, national level.
Balochistan has a very rich history in sports, going back to the days when the British ruled the sub-continent. The province has produced many fine athletes, for example, the footballers Abdul Sattar "Satto Lala", Juma Khan "Friday" and Qayyum Changezi, to name just a few. In the field of squash, the province has contributed a world-class player to the sport:  Hidayat Jahan. In hockey, there was the Olympian Muhammad Shafique. In boxing, the province has produced the most illustrious, Syed Ibrar Hussian Shah (Shaheed), an Olympic Bronze Medalist, and Asghar Ali, who won medals in Asian Games and in the Commonwealth Games. Then there was Afzal Awan, a superb 100m and 200m sprinter who mesmerized the audience during the heyday of his long athletic career. Presently, we still see a number of young athletes like the talented boxer Muhammad Waseem who has risen to international stardom. Similarly, there are also a number of young male and female martial arts athletes who have won trophies and medals (including gold) in international martial arts tournaments. These excellent athletes have mostly achieved distinction and reached the pinnacle of their respective sports through sheer personal effort, and because of their passion and enthusiasm for their sports. Just imagine what heights would these motivated and dedicated individuals scale, if only they had the support and the resources that are available to athletes with far less abilities in other countries where there exists rational policy, where merit is valued and where effort, initiative and achievement are encouraged and nurtured.
The reasons for this sorry state of sports in Balochistan may be many, some of which are as follows: terrorism, state neglect, lack of funding, discontinuation of organized sports, lack of non-state patronage, lack of interest by established players in grooming the youth, gender bias, disappearance of merit or nepotism, the rise of social media, narrow focus on cricket, absence of local role models, resource wastage, lack of appreciation of past high achievers and so on: the list is endless. Tragically, grave problems such as these have not triggered any concern, let alone action, on the part of the authorities, whose job it is to formulate policy, to plan and allocate resources for sports. The gradual decline in sports, especially when combined with other socio-economic factors that directly impact sports, has also affected the societal fabric of the province, particularly that of Quetta City. Not so long ago, the thriving sports culture in the city brought people with diverse cultural backgrounds with all their differences closer to one another for social interaction and cultural exchange in the form of teams, clubs, associations and societies both on and off the sports fields. These "intangible" fruits of sports and sports culture that were like a blessing for all the communities of the city can be best felt and understood, and now mourned, for their demise. Nowadays, a closer observation of the social and cultural landscape of the city forces one to see walls everywhere instead of bridges.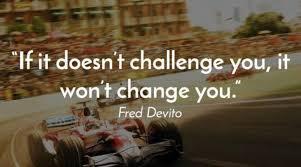 In any society, it is the young that contributes the most to the culture of sports, to its survival and continuation. Changes in youth culture have direct bearing on sports culture. For example, today's children grow up watching sports mostly on TV, or on the Internet, without having the real experience of seeing live matches in the grounds with their peers and elders. Due to the lack or absence of their own participation in physical activities, their intellect and physical abilities have never been challenged in the sports fields. The youth, and for that matter men and women of all ages, who once were busy either playing or watching live sports, increasingly indulge in indoor and often unhealthy activities. This change in lifestyles has affected the general well-being of the populace, especially of the children.  Recent studies have shown that almost half of the Pakistani population is obese and diseases like diabetes and cardiac arrests remain the major killers. Neglect in this area is again the keyword, unfortunately.
The revival and promotion of sports in Balochistan requires sincere and concerted efforts. These I call short, medium and long term efforts on the part of the provincial government, concerned governmental departments and civilian sports associations and organizations. But first, there is an urgent need for the recognition and acknowledgement of the dire-straits which sports culture in Pakistan in general and in Balochistan in particular, is in. It also entails, significantly, the reinvigoration of working relationships with other main institutions of the province and the country, especially with the armed forces of Pakistan, the private sector and civil society.
In the short term, the governmental policies on sports need to be rethought and reinvigorated and the shortcomings at the policy and execution levels need to be addressed on a priority basis. Here, it is crucial to reorganize club and departmental level sports policies. Sports activities need to be resumed in earnest at schools, colleges and universities of the province. In particular, inter- and intra- level competitive sports events at the educational institutions need to be resumed. For this, the authorities may have to look back in time and try to learn from good practices that were part and parcel of sports policy in the past in the province that I have already mentioned in my previous article "Purana Hockey in Naya Pakistan". Competitive and recreational sports events like football, hockey, volleyball, boxing, martial arts (Judo, Karate, Kung Fu, Taekwondo), squash, shooting, archery, athletics, marathons, cross country cycling are but a few sports that are very popular among the masses and can be arranged for either at the existing facilities or at new multipurpose ones that can be built without stretching governmental resources too much. It is important to note here that these activities and facilities must not be gender specific or gender exclusive. In summary, these short term measures entail extensive reorganization, planning and urgent efforts to reignite sports activities especially at educational institutions and at the club and departmental levels.
In the medium term, it is imperative to approach and effectively involve major institutions and influential and resourceful individuals in efforts for the revival of sports in the province. Departments like big banks, the telecom sector like the digital and social media, police and railways and other such institutions may be asked to contribute in the overall governmental effort by supporting or sponsoring departmental clubs and teams. Similarly, local patrons and community leaders and elders may also be approached and requested to patronize sports clubs and events. Educational institutions can also play an important role by offering admissions on sports basis and provide financial incentives in the form of stipends and scholarships to talented athletes. They may also hire competent athletes as coaches to scout for and nurture future talent. With the help of private sector company's sports tourism may be promoted in the province to facilitate team visits to other cities for seasonal and annual meets. To nurture and improve talent, and to maintain high quality, it is crucial to establish coaching academies for various sports especially in the major towns. The hiring of renowned provincial athletes as coaches and trainers at these academies would further boost the image and prospect of sports revival. It will send a positive message to all those young, aspiring athletes who want to remain affiliated with sports for life, first as athletes and then as coaches and trainers. Again, the mass media can play a very important role in spreading these promotional messages.  For example, the introduction of provincial sports TV and Youtube channels can go a long way in this regard, something that I have also mentioned in my previous article Purana Hockey in Naya Pakistan.
In the long term the main focus should be on a steady and rigorous planning process, the continued execution of short and medium term goals with regular improvements in all areas and on the establishment of sports facilities in the province, in particular at educational institutions. An important landmark in this regard would be the establishment of the Balochistan Olympic Complex which will house facilities, initially fit for national and regional level events, but eventually world class facilities good for international sport events. It will be Balochistan's own Olympic Village with all the amenities, including accommodation for visiting players and teams. It is a tall order, indeed, given all the different types of constraints. But if only there is a will, there is always a way, as the old saying goes.
The writer is a retired Air Commodore.
Disclaimer: 

Views expressed in this article are those of the author and Balochistan Voices not necessarily agrees with them.